EXCLUSIVE: How White Supremacists Skirted PayPal's Rules to Fund Charlottesville Anniversary Rally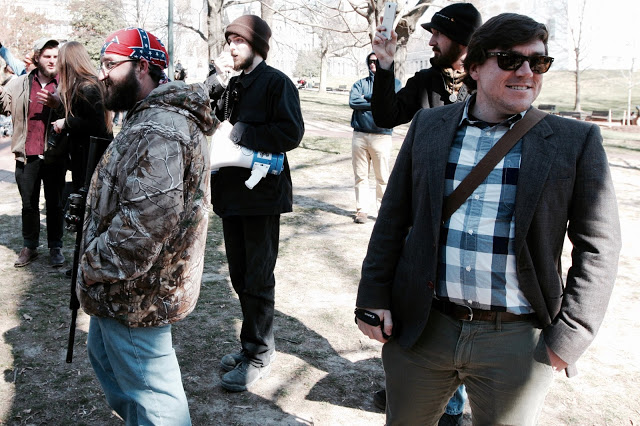 White supremacist organizer Jason Kessler skirted PayPal's anti-hate policies to help fund his upcoming "Unite the Right 2" rally, per Facebook chat messages obtained by Mediaite.
In a group chat used to plan "Unite the Right 2," Kessler, who organized last year's deadly Unite the Right rally in Charlottesville, VA, advised fellow white supremacist organizers to funnel the event's expenses through a fund set up to pay Kessler's legal fees.
Zyniker Law Firm, which is representing Kessler in his legal cases following last year's deadly rally, has a fund dedicated to raising money for the his legal fees, which used PayPal.
"We can't use normie fundraising apps," alt-right activist Sam Salazar said in the chat on May 20, 2018 — referring to conventional funding avenues. "That would get taken down to (sic) quick."
"Has somebody set up a gofundme or something?" Al Stankard, another racist activist, asked.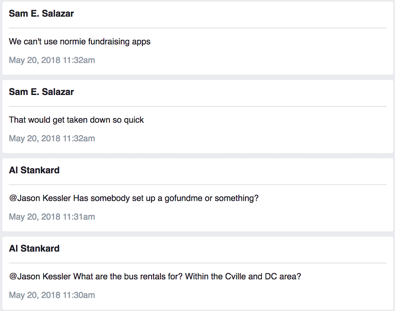 Kessler then responded with a solution to their funding problem.
"We can use Zyniker Law Firm," Kessler said, including a link to his legal defense donation page on the Zyniker Law Firm website.

Using the cover of Kessler's legal defense fund was necessary, since nearly every company used for online money transfers banned white supremacists from using their services for funding after the Charlottesville tragedy. Prior to these chats being revealed, Kessler's defense fund had not violated PayPal's terms of use, since he was supposedly just using it for legal matters.
The website ThinkProgress asked PayPal about white supremacists like Kessler using the platform last month, and PayPal maintained that, "raising money for legal defense, even if it's for white supremacists, does not violate its policy."
The chat logs show Kessler violating this condition. He lists sound equipment, bus rentals, and airline tickets as items he needed to host "Unite the Right 2," which will serve as the anniversary event to last year's Charlottesville gathering of white supremacists that resulted in the killing of an anti-racist activist at the hands of a neo-Nazi.

Earlier this month, the PayPal function — which used the company's subsidiary Braintree Payments to process the payments — was available for people to make donations on Kessler's page.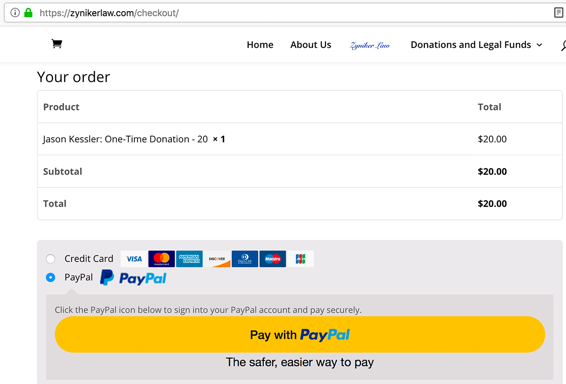 It then disappeared without explanation.
#ByeNazi – Kessler is down to only cash and check donations these days. pic.twitter.com/BHJgQxTfnk

— Deplatform Hate (@deplatformhate) July 22, 2018
The removal of the PayPal function on Kessler's donation page this month still gave white supremacists time to use the company's services to raise money for "Unite the Right 2," given that the idea of using his legal fund was first pitched in mid-May 2018.
When reached for comment, PayPal told Mediaite it had closed down Kessler's account: "We can confirm that the Zyniker Law account was closed. If we learn that funds are used for anything other than legal defense that is guided by the soliciting law firm, an account will be subject to immediate closure."
PayPal also maintained that Kessler's account was shut down prior to Mediaite's request for comment on the issue.
The company has condemned white supremacy in the past. In light of Charlottesville when many companies were pressured to stop letting racists use their services, PayPal called Unite the Right an example of "unacceptable hatred and violence" and assured the public that "our services are not used to accept payments or donations for activities that promote hate, violence or racial intolerance."
While PayPal may not have been aware of Kessler violating the company's policies by using a law firm to fund "Unite the Right 2," he still used their services to raise money for an event that would "promote hate, violence or racial intolerance" — to use the company's own words.
The "Unite the Right 2" rally was initially supposed to be held in Charlottesville again, but Kessler gave up on that option after withdrawing from a legal battle with the city to obtain permits for a repeat of last year's deadly event. He is instead trying to hold it at a Washington, D.C. park near the White House.
The organizers have also faced infighting between members of the white supremacist movement over the event. Many fear it will end up like last year's "Unite the Right" and are actively condemning Kessler, while advising others not to attend.
——
Follow the author on Twitter (@calebecarma).
Have a tip we should know? tips@mediaite.com