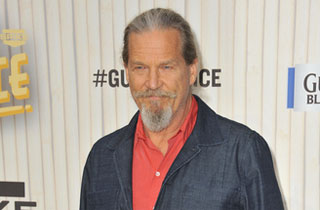 Last week, Sen. John Walsh (D-MT) dropped out of the Montana senate race after the New York Times revealed that he'd extensively plagiarized his masters' thesis, leaving the Democrats severely candidate-less, with eight days left to nominate a candidate.
Fortunately, the internet has a solution, and it is The Dude. A Facebook petition calling for actor Jeff Bridges to enter the racehas nearly 4,000 likes since its inception last Saturday, and considering how awesome it would be for Bridges to be called "Senator Dude," will likely rise in the coming days.
"He is the bullet-proof candidate," local businesswoman Libby Pratt, who started the page, told the Bozeman Daily Chronicle. "He's the only candidate where you could post photos of him naked, smoking pot and it wouldn't affect him."
As of his Monday appearance on Howard Stern's show, however, Bridges said he won't do it, because his wife will not abide:
"I looked down and I see this thing 'Jeff Bridges for Senator' and I said, 'What?' … There's a group of people that have called in and want me to run for senator of Montana, like 1,000 people, and I said, 'Sue?'" Bridges said. "And she looks at me and says, 'Don't even think about it.'"
Bridges, a Montana resident who's donated to plenty of Democrat causes and candidates in the past, is probably the only candidate with a snowball's chance of defeating Republican candidate and congressman Rep. Steve Daines.
[h/t The Daily Caller]
[Image via Featureflash / Shutterstock.com]
—
>> Follow Tina Nguyen (@Tina_Nguyen) on Twitter
Have a tip we should know? tips@mediaite.com