Father of WH Fence Jumper: Son Not Trying to Harm Obama, 'Just Going to Ask for Help'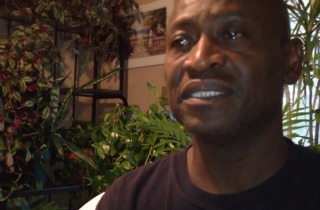 In a just-released interview with The Washington Post, the father of the most recent White House fence jumper claims his son "wasn't trying to harm the president, he was just going to ask for help."
Victor Adesanya, father of Dominic Adesanya, told the Post in a video interview that his son suffered from mental illness stemming from disappointment over being denied from trying out for the football team at Stevenson University.
"He must've played so bad," Adesanya said.
Ever since the incident, he said, his son was under the impression that someone was hiding a camera in his room, so he wanted to ask the president to send someone to "search for this camera." Adesanya told his son there was no hidden camera, but Dominic did not believe him and went out "on his own looking for it."
Dominic was treated at Harford Memorial Hospital in July after a similar incident, but apparently "refused their help," his father said. Ever since his release from the hospital, Victor said, his family has been dealing with his son's mental issues. He also admitted he was afraid his son would escalate his behavior to further arguments or even violence.
He then broke down in tears when asked what he wants people to know about his son.
"He's not a criminal, he's just mentally disturbed," Adesanya said. "And he was just trying to go talk to the President of the United States, and that's the only way he felt like he'd be able to do it, which is wrong."
He said he ultimately wants his son to get help in any way possible.
Watch the emotional interview below, via PostTV:
[Image via screengrab]
— —
>>Follow Andrew Desiderio (@forza_desiderio) on Twitter
[Note: Mediaite intern Andrew Desiderio is a student at The George Washington University.]
Have a tip we should know? tips@mediaite.com