Five NFL Players to Meet With Members of Congress to Discuss Race Issues and Police Brutality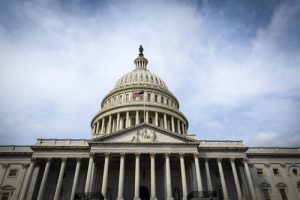 Following the season-long National Anthem protests of Colin Kaepernick, five NFL players are headed to Capitol Hill on Wednesday to discuss race issues and police brutality with a number of members of the House.
According to ESPN, the players in attendance will be; Anquan Boldin and Glover Quin of the Detroit Lions, Josh McCown and Andrew Hawkins of the Cleveland Browns, and Malcolm Jenkins of the Philadelphia Eagles.
Boldin, who conceived the meeting, told ESPN that he wants to help "close the gap," between police and the African American community. Boldin's cousin, Corey Jones, was shot and killed by a police officer in Palm Beach, FL.
Boldin criticised the Palm Beach County Sheriff's Department for a lack of transparency in his cousin's case.
"I want my son to grow up respecting law enforcement, not fearing, 'If I break down, I can't call the police' or, 'If I'm in a sticky situation, I can't call the police,'" Boldin told the Sacramento Bee. "The police are here to protect and serve. That's what they're sworn to do; that's what they're paid to do.
"But there's instances where that doesn't happen. My cousin wasn't protected. They didn't serve him. He needed assistance. But instead he got a death sentence."
Among the Congressman the players are scheduled to meet is Keith Ellison (D-MN), who's been in the news as a leading contender to take over as head of the Democratic National Committee.
The ESPN report also suggested that the players could potentially meet with House Speaker Paul Ryan.
[image via Brandon Bourdages – Shutterstock.com]
–
Follow Joe DePaolo (@joe_depaolo) on Twitter
Have a tip we should know? tips@mediaite.com
Joe DePaolo - Senior Editor