FLASHBACK: Sean Spicer, in December, Said Banning Press was a 'Dictatorship'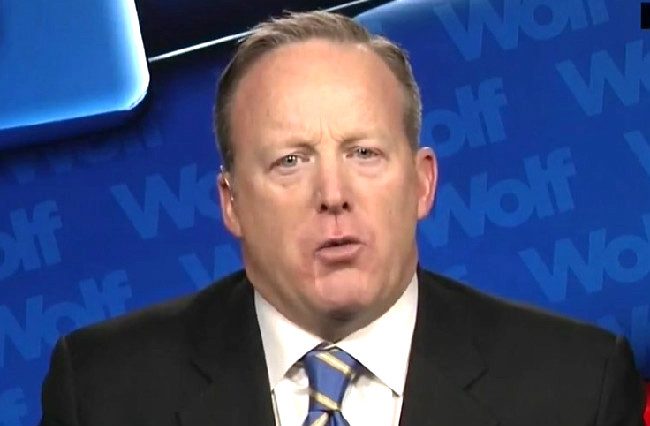 Friday afternoon saw White House press secretary Sean Spicer bar certain media outlets from a press gaggle. Those outlets — CNN, the New York Times, POLITICO — have all made their displeasure known. The Associated Press and TIME would take a stand in solidarity and refuse to take part in the gaggle out of protestation.
In December of 2016, though, the then newly appointed press sec made the following comments at a bar-in-the-back event in Washington regarding what banning the press meant in relation to democracy:
We have a respect for the press when it comes to the government. That is something that you can't ban an entity from. That's what makes a democracy a democracy, versus a dictatorship.
He would go on in the interview to point out that the president-elect Donald Trump would not continue his campaign practice of banning individual news outlets once he was in the White House.
[image via screengrab]
Have a tip we should know? [email protected]