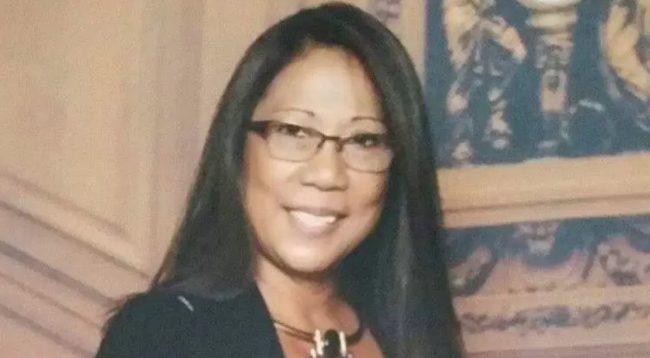 62-year-old Marilou Danley has been identified as a "person of interest" by Las Vegas police in the aftermath of a deadly concert shooting last night that has led to the reported deaths of 50 people and injuries to over 200 individuals. There are multiple reports that Danley accompanied the assailant — ID'd as Stephen Paddock by local authorities — and that she would likely have insights into what spawned such a horrible attack.
Ms. Danley is now in LVPD custody and is undergoing questioning. Facebook has taken down her page, but nonetheless, here is what we now know.
– Danley is a former "high-limit hostess" at a Las Vegas casino.
– Her now deleted Facebook page featured numerous family and vacation photos.
– She described herself as the "roommate" of the shooter, Paddock
– Legal documents suggest that Danley is married to an individual named Geary Danley  of Arkansas.
At least one concert goes told local media of a woman telling concert-goers that they were "all going to die" though this video in the tweet embedded below cannot be verified to relate to Ms. Danley:
Terrifying.

Woman celebrating 21st birthday was in front row. Says another woman came during show & told everyone they were going to die. pic.twitter.com/kwe00GMmqR

— Ryan McKinnell (@RyanMcKinnell) October 2, 2017
UPDATE 8:10 a.m. ET — The Las Vegas Police Department has now issued a statement that Danley is no longer considered a person of interest.
"Detectives have made contact with her and do not believe she's involved with the the shooting on the strip."
UPDATE 9:04 a.m. ET — The Las Vegas police department reports that Danley was actually out of the country.
Have a tip we should know? [email protected]