Former GOPer Tancredo Posts Photo of Paris Attack Corpses to Express Disdain for Diversity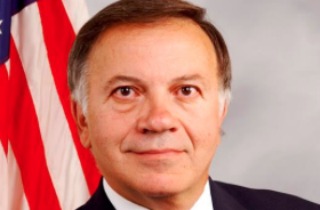 Tom Tancredo, a former presidential candidate and Colorado congressman, drew significant criticism on Monday when he posted a very graphic photo from the Paris attacks in a statement against immigration.
The photo Tancredo put on Facebook was taken at the Bataclan concert hall, where 89 people died in what was the most devastating attack during the rampage through the French capital. The photo showed the victims' corpses strewn on the floor, with pools of blood still splattered across the room.
"Celebrating Diversity, One massacre at a time…Coming soon to a concert hall near you," the caption read. The photo also included an apparent attempt at a joke with an ISIS flag, and the words 'brought to you by ISIS Promotions.'
Tancredo has a history of acting as a proponent for tough immigration laws, as noted by the Daily Mail, and posted the photo again yesterday with criticisms towards Governor John Hickenlooper. He accused the governor of "creating a sanctuary state for Muslim terrorists" by allowing Syrian refugees into the state, and in the photo, he sarcastically asked, "what could 'possibly' go wrong?"
"I'm referring to the fact that this tragedy, this horror, is something you cannot contain to one country if you don't do something meaningful about immigration, a subject I've been involved in for some time," Tancredo said to The Denver Post. "These are the kinds of things that result when you don't protect your citizens."
Tancredo said he was hopeful that posting the photo would "start a conversation" on the risks of refugees, but Hickenlooper seemed quite uninterested when he told the Post the use of the photo was "beyond comment."
[image via Facebook]
Have a tip we should know? tips@mediaite.com