Former Republican EPA Administrators Endorse Clinton, Citing Trump's 'Profound Ignorance of Science'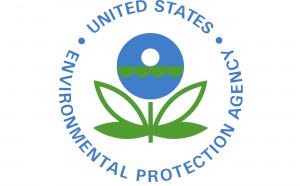 Two former Republican Administrators of the Environmental Protection Agency (EPA) have endorsed Hillary Clinton, citing Trump's "profound ignorance of science and of the public health issues embodied in our environmental laws."
William D. Ruckelshaus, the first Administrator of the EPA under Nixon and the fifth under Reagan, and William K. Reilly, the EPA Administrator under President George H. W. Bush, write in a statement that Trump "hasn't a clue about Republicans' historic contributions to science-driven environmental policy."
The EPA was established by the Nixon administration in 1970, and the Administrator is the chief executive of the agency. Ruckelshaus and Reilly write:
That Trump would call climate change a hoax—the singular health and environmental threat to the world today—flies in the face of overwhelming international science and the public conviction and commitment of almost 200 national governments that adopted the Paris Agreement on climate change in December 2015. Our leadership was essential to that agreement.  To back away now, as Trump wants to do, would set the world back decades—years we could never recover.  The young people in this country deserve far better than that as our legacy.
Trump has dismissed the threat of global warming by saying that "weather changes." In Sept, he said on MSNBC: "I do not view — I view climate change as being– the big problem we have is nuclear climate change. That's what our climate change is and that's our problem."
He added, "Putin is doing it. I don't believe Putin is a believer at all.  Putin is doing it for his own economic advantage if he is actually in favor of climate change."
Ruckelshaus and Reilly conclude their statement:
Hillary Clinton understands that environmental protection is a public health issue. She recognizes the threat that climate change represents to this country and the rest of the world.  She is committed to reasonable, science-based policy to meet those challenges.

For us, there is simply no choice in this election.  We Republicans should be shocked, outraged even, at the prospect that all this progress, this legacy will be repudiated and rolled back by Donald Trump. This is a hugely consequential election; the stakes are that high. That is why as Republicans, we support Hillary Clinton for President.
—
Sam Reisman (@thericeman) is a staff editor at Mediaite.
Have a tip we should know? tips@mediaite.com