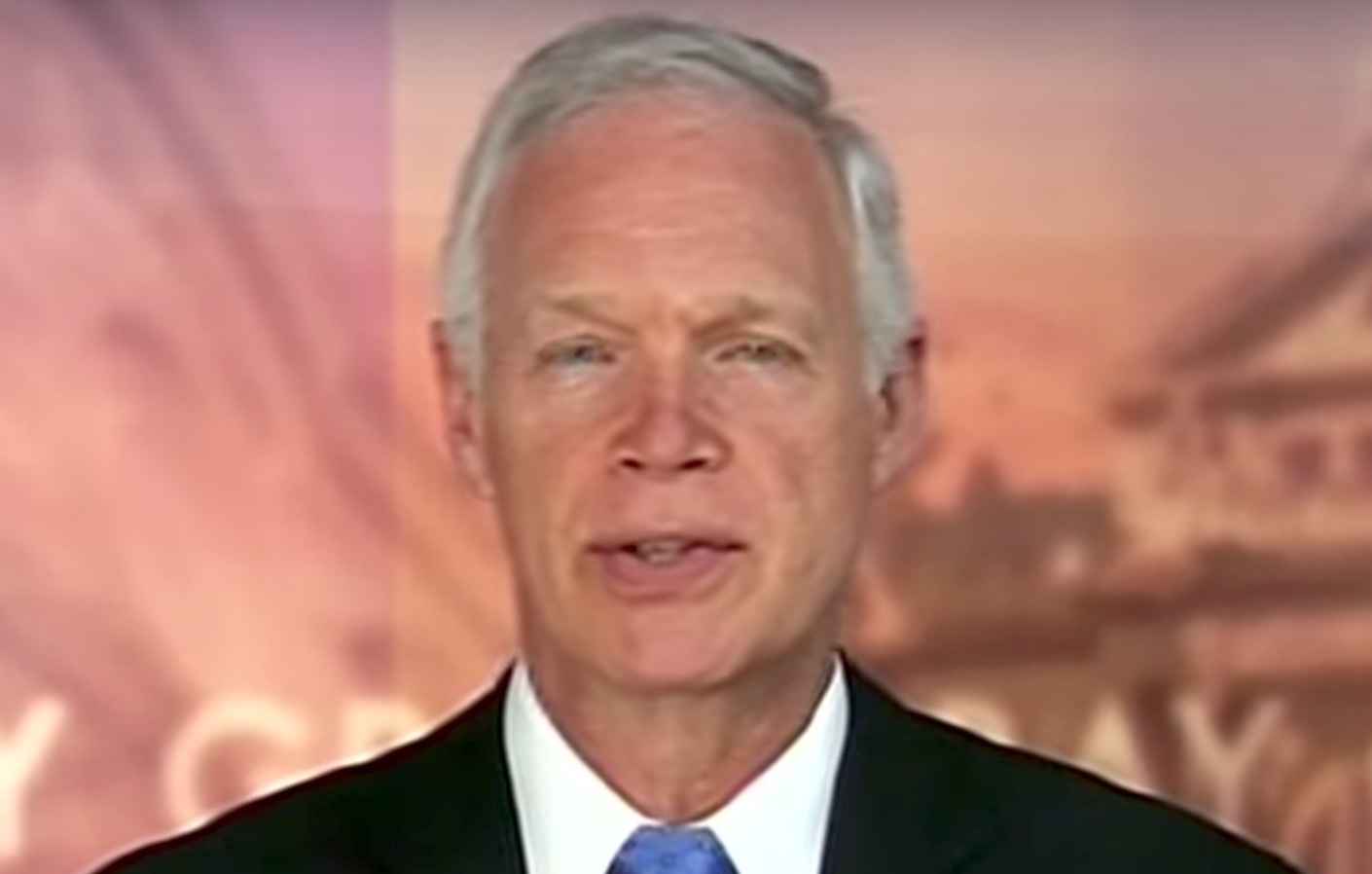 Sen. Ron Johnson (WI-R) said he thought John McCain's "No" vote against the last-minute GOP health care bill may have been influenced by the early morning hour of the vote as well as the Arizona senator's brain tumor, CNN reports.
The remarkable statement from McCain's colleague was made in a radio interview on AM560 "Chicago's Morning Answer" Tuesday, and picked up by CNN's Andrew Kaczynski.
"Again, I'm not gonna speak for John McCain — he has a brain tumor right now — that vote occurred at 1:30 in the morning, some of that might have factored in," Johnson said.
McCain was the last of three Republicans — including himself and Susan Collins of Maine and Lisa Murkowski of Alaska — to vote against the Senate GOP's "Skinny Repeal" plan to dismantle parts of the Affordable Care Act.
The vote was held in the early hours of the morning, the week after McCain returned to the Senate after receiving a diagnosis of brain cancer.
Kaczynski writes that a "shocked" radio host asked Johnson "really?" in reply to his insinuations, asking "if he really believed McCain's brain tumor might have factored into his judgment."
And Johnson did not deny that's what he meant:
"Again, I-I-I don't know exactly what — we really thought — and again I don't want speak for any senator," the senator replied. "I really thought he was going to vote yes to send that to conference at 10:30 at night. By about 1, 1:30, he voted no. So you have talk to John in terms what was on his mind."
[image via screengrab]
—
Follow Aidan McLaughlin (@aidnmclaughlin) on Twitter
Have a tip we should know? tips@mediaite.com
Aidan McLaughlin - Editor in Chief