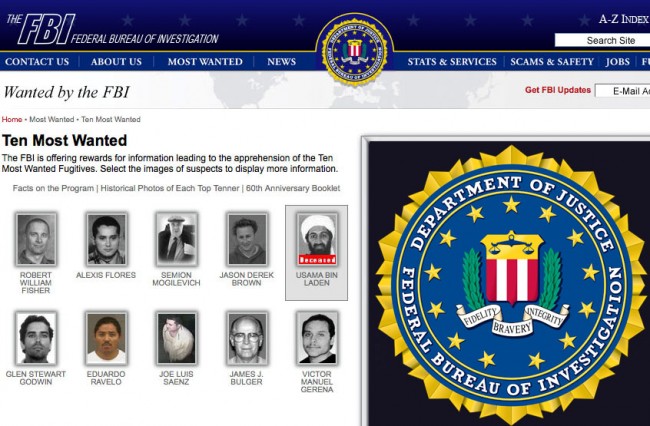 Following last Wednesday's massacre in San Bernardino, CA, the FBI placed the father of suspected gunman Syed Farook on the federal terror watch list, ABC News reports.
In an interview over the weekend, 66-year old Syed Farook––whose son Syed Rizwan Farook and daughter-in-law Tashfeen Malik are the primary suspects in last week's deadly rampage that killed 14 and injured 21 — reportedly discussed how his son "shared [ISIS leader Abu Bakr] Al Baghdadi's ideology and supported the creation of the Islamic State."
The elder Farook also reportedly said his son had a hateful obsession with Israel and that he told Syed Rizwan Farook "to stay calm and be patient because in two years Israel will not exist any more."
A spokesperson for CAIR told ABC News that the suspect's father did not remember speaking with reporters. Members of Farook's family said he is "not stable" and "not handling" the news of his son's involvement with terrorists "well."
An official told ABC News that the suspect's father has been flagged by government agencies. "The FBI has identified [the younger Farook] as a known terrorist," the official said, adding that even though the suspect is deceased, he is still considered a terrorist to federal agents.
"His father is an immediate family member who spent extended periods of time in Pakistan. He's watch listed," the official added.
Syed Farook moved to the US in 1972, and became a naturalized citizen in 1999. His son, Syed Rizwan Farook, was born in the US; officials say he met his wife Malik online about two years ago and flew to Saudi Arabia to court her. Malik moved to the US with Farook on a K-1 Spousal visa with a Pakistani passport.
Monday, investigators said it was unclear when the couple was radicalized, though it appears they had been "for quite some time."
[Images via Wikimedia Commons]
—
>> Follow Elizabeth Preza on Twitter (@lizacisms)
Have a tip we should know? tips@mediaite.com