'Have Some Courage': Gabby Giffords Responds to GOP Rep Invoking Her Shooting to Avoid Town Halls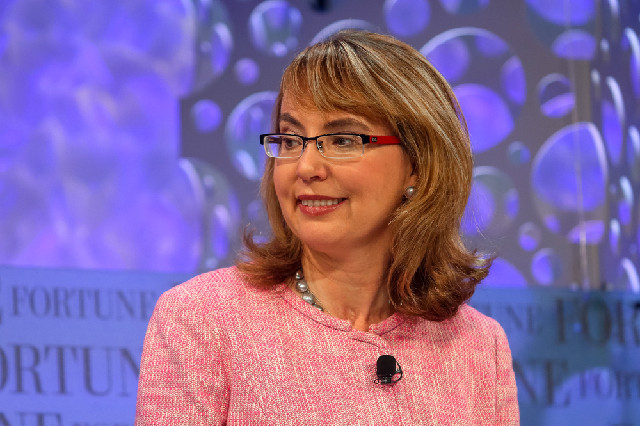 Earlier today, we reported that Rep. Louie Gohmert (R-TX) invoked the tragic shooting of former Congresswoman Gabby Giffords as one reason he was avoiding holding public town hall meetings with constituents.
Well, it appears Giffords herself doesn't think the possibility of getting shot is a good enough excuse for members of Congress to not face their voters.
In a statement released by her organization Americans for Responsible Solutions, Gifford pointed out that when she was in Congress, town halls "were a hallmark" of her tenure, expressing her belief that it was a "core tenant of the job." She then noted that after she was shot, her office was open almost immediately.
"I was shot on a Saturday morning. By Monday morning my offices were open to the public. Ron Barber – at my side that Saturday, who was shot multiple times, then elected to Congress in my stead – held town halls. It's what the people deserve in a representative.

"In the past year, campaigning for gun safety, I have held over 50 public events."
She ended her statement by essentially shaming those in Congress who have skipped holding public events in the wake of raucous crowds demanding answers on health care and other issues.
"To the politicians who have abandoned their civic obligations, I say this: Have some courage. Face your constituents. Hold town halls."
Which she also tweeted out:
To the politicians who have abandoned their civic obligations, I say this: Have some courage. Face your constituents. Hold town halls.

— Gabrielle Giffords (@GabbyGiffords) February 23, 2017
[image via Shutterstock]
–
Follow Justin Baragona on Twitter: @justinbaragona
Have a tip we should know? tips@mediaite.com