'He Tried to Grab Me': Megyn Kelly's New Book Reportedly Features Details About Ailes' Misconduct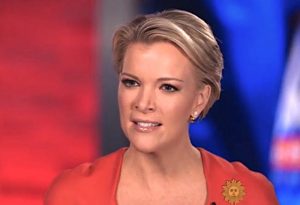 "Roger began pushing the limits. There was a pattern to his behavior. I would be called into Roger's office, he would shut the door, and over the next hour or two, he would engage in a kind of cat-and-mouse game with me — veering between obviously inappropriate sexually charged comments (e.g. about the 'very sexy bras' I must have and how he'd like to see me in them) and legitimate professional advice."
That's just one of the quotes that Radar Online has claimed will be featured in Megyn Kelly's upcoming book. As we reported earlier this fall, she is said to have added an entire chapter about her dealings with Roger Ailes, the disgraced former CEO of Fox News who was accused of sexual harassment by a number of women.
Per Radar, he allegedly tried to kiss her in 2006 and when she refused, simply asked, "When is your contract up?"
They report that she was hesitant to come forward with anything or "cross him" but couldn't stay quiet when other women began reporting their experiences. As we've heard, there are rumors that it was her report to internal investigators that got him canned from Fox News.
We reached out to her reps for comment and were told that they have none at the time.
UPDATE – 3:35 p.m. ET: Ailes' lawyer has offered a response:
#Break: Roger Ailes lawyer responds to Megyn Kelly accusations in her new book >> pic.twitter.com/yJOeevTThq

— Dylan Byers (@DylanByers) November 3, 2016
[image: screengrab]
Have a tip we should know? tips@mediaite.com