Head, Meet Desk: NTSB Admits Fake Pilot Names ('Ho Lee Fuk') Confirmed To TV Station By Their Summer Intern
Head, Meet Desk: NTSB Admits Fake Pilot Names ('Ho Lee Fuk') Confirmed To TV Station By Their... Intern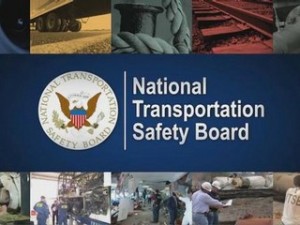 The saga of a bunch of obviously, hilariously fake names being reported as real on a local San Francisco TV station just got stranger. After people noticed that KTVU was reporting that the names of pilots in the Asiana Airlines crash included Ho Lee Fuk and Bang Ding Ow, KTVU insisted that it wasn't them, it was a spokesperson at the National Transportation Safety Board who confirmed the names to them. And aside from the fact that they were very obviously fake names, it turns out that the person at the NTSB who confirmed the names to them was, naturally, a summer intern.
RELATED: 'Ho Lee Fuk': Someone Pranked San Francisco TV Station Into Reporting Fabricated Names Of Asiana Pilots
The NTSB put out a press release explaining the error on their part, namely the deferral of official business to a summer intern. Here is the press release in full:
The National Transportation Safety Board apologizes for inaccurate and offensive names that were mistakenly confirmed as those of the pilots of Asiana flight 214, which crashed at San Francisco International Airport on July 6.

Earlier today, in response to an inquiry from a media outlet, a summer intern acted outside the scope of his authority when he erroneously confirmed the names of the flight crew on the aircraft.

The NTSB does not release or confirm the names of crewmembers or people involved in transportation accidents to the media. We work hard to ensure that only appropriate factual information regarding an investigation is released and deeply regret today's incident.

Appropriate actions will be taken to ensure that such a serious error is not repeated.
This begs the obvious question of why a summer intern was confirming something on behalf of the National Transportation Safety Board, and it's not clear so far whether the intern just made up the names or if the names came from somewhere else. But my sources in the NTSB tell me they've identified the summer intern in question as Mike Hunt.
Watch the original KTVU report below:
h/t Ethan Klapper
—–
Follow Josh Feldman on Twitter: @feldmaniac
Have a tip we should know? tips@mediaite.com
Josh Feldman - Senior Editor