When model and sarcastic social media sensation Chrissy Teigen weighed in on the United Airlines-leggings debacle, Fox News quoted her.
.@chrissyteigen speaks out against @united for banning girls from boarding their flight because they wore leggings. https://t.co/MfJossREO7 pic.twitter.com/h38GMWJL2B

— Fox News (@FoxNews) March 27, 2017
Teigen, who is an outspoken advocate for women and avowed liberal, wanted nothing to do with that whatsoever. Behold:
@FoxNews I respectfully ask you please don't ever tag me in anything, ever. Words cannot explain how much I detest you.

— christine teigen (@chrissyteigen) March 27, 2017
After telling the president's favorite channel she detests it, she began receiving tweets from Fox News fans almost immediately. She just retweeted them, though quite a few seemed to have little to do with the topic of children being penalized for wearing leggings to the airport.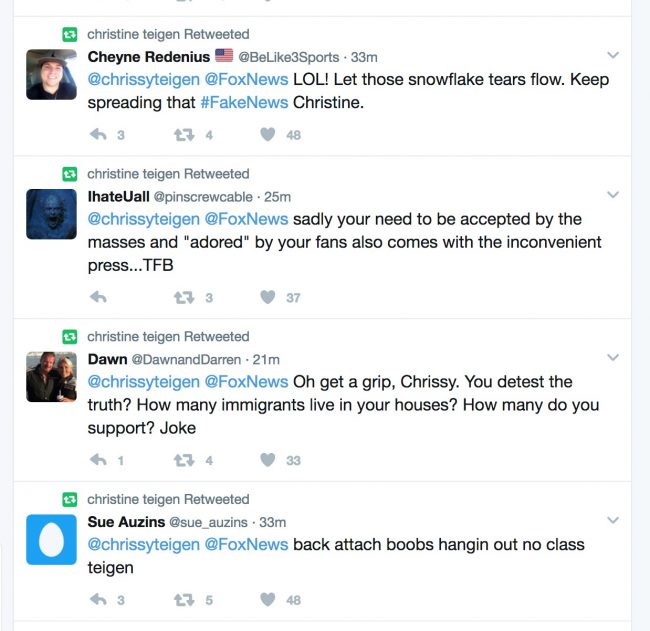 Then, she summed it all up thusly:
Lmao.

— christine teigen (@chrissyteigen) March 27, 2017
[image via screengrab]
——
Have a tip we should know? [email protected]
---