'I Will F*cking Destroy You!': Christie Allegedly Blasted Official Who Called Him a 'Fat F*ck' in 2012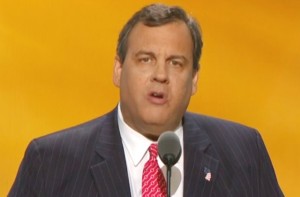 A former Chris Christie staffer has given new testimony on the trial for Bridgegate, talking about the time when the New Jersey governor got in an extremely personal battle with a state official.
Christopher Stark is a former regional director in the governor's Office of Intergovernmental Affairs, and he had recalled the time where Monmouth County Freeholder John Curley offered some explicit thoughts about Christie back in 2012. As Christie was touring the state to assess the damage caused by Superstorm Sandy, Stark said that Curley called Christie a "fat f*ck" who was more interested in making media appearances than in doing something about the disaster.
"So where is that fat motherfucker? Out running for governor?" Curley said to the governor's staff. "He has nothing but press conferences while we are out here doing the work."
Curley offered these comments ahead of an event in Keansburg where he and Christie were meant to appear together. According to Stark, Christie found out about what Curley said, and he sent Curley a profane phone message ripping him apart. Read below, via NJ.com.
"From what I understood of the conversation, the governor told Mr. Curley: 'Who the (expletive) do you think you are calling me a fat (expletive)? I'm the (expletive) governor of this state. If you're not in Keansburg standing behind me tomorrow at the podium, I will (expletive) destroy you. I will have a robo-call sent out to every Republican in Monmouth County before Election Day telling them not to vote for you."
[Image via screengrab]
— —
>> Follow Ken Meyer (@KenMeyer91) on Twitter
Have a tip we should know? tips@mediaite.com