'I Won't Speak For All Liberals, But…': Drag Queen From Viral 'The Future Liberals Want' Photo Speaks to Mediaite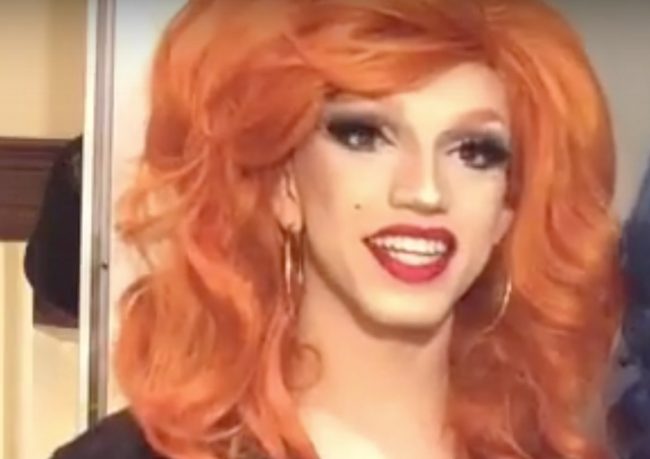 Mediaite was able to confirm — through the receipt of a rather fabulous photo — the identity of the drag queen pictured in a photo that has been making the rounds on Twitter since last night. The shot shows the queen in full glam, sitting next to a woman wearing a black niqab, a type of clothing worn by some Muslim women.
This is the future that liberals want. pic.twitter.com/QwterpqQbH

— /pol/ News Network (@polNewsNetwork1) March 1, 2017
Gilda Wabbit, the queen in question, said that the attention "this simple picture" is getting has been "interesting." That the photo is garnering attention is true enough: After it was tweeted by a far-right account alongside the caption "this is the future that liberals want," Twitter users began making jokes about the real future liberals want. Others defended Wabbit and her fellow commuter.
"I've been attempting to ignore the negative feedback it's received, although some friends have been sending me screenshots," Wabbit admitted. "The positive comments have been thrilling though! I'm reminded that the country was utterly divided during this election and there is so much hope for the future still left in our country."
She said this, too:
I won't speak for all liberals, but I'd like to see a future where it isn't a big deal for a woman in full modesty garb to sit next to a drag queen in NYC. It's become a bit of a sensation, but her and I were just existing. The freedom to simply be yourself in a sea of people who aren't like you is a freedom we all deserve.
And there you have it. That's the future Gilda Wabbit wants.
[image via screengrab]
——
Have a tip we should know? tips@mediaite.com