#ImWithHer Twitter is Furious at Anthony Bourdain for Calling Hillary's Weinstein Response 'Shameful'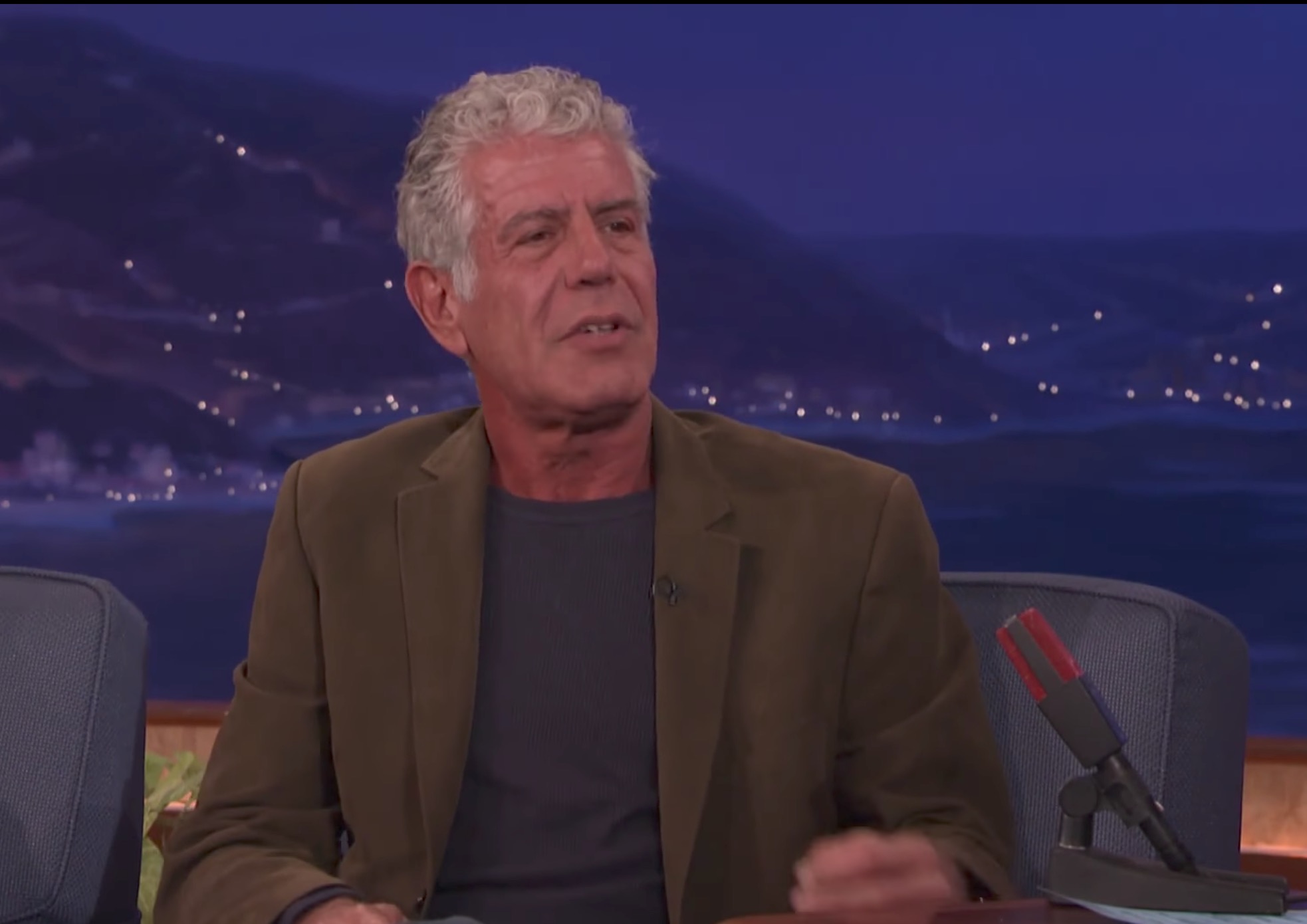 Celebrity chef Anthony Bourdain is taking heat on Twitter after calling Hillary Clinton's response to the Harvey Weinstein scandal "shameful."
Bourdain — whose girlfriend Asia Argento came forward to accuse Weinstein of rape — did not hold back in slamming the 2016 presidential candidate for her tepid response to the allegations made against the Hollywood mogul.
Clinton has a long history of friendship with Weinstein, who has even donated large sums of money to her various political ventures.
know what Hillary Clinton is NOT? She's not stupid. Or unsophisticated about the world. The Weinstein stories had been out there for years

— Anthony Bourdain (@Bourdain) October 11, 2017
And I have to say, Hillary's interview with Fareed Zakaria was shameful in its deflection and its disingenuousness.

— Anthony Bourdain (@Bourdain) October 11, 2017
Though the Parts Unknown host said he "admired" and "liked" Clinton, he still called her response in an interview with CNN's Fareed Zakaria "terrible."
However, many on Twitter considered Bourdain's attacks on Clinton unjustified. One of those outraged Twitter users was Bourdain's CNN cohort Brian Fallon, who told the traveling chef to "go eat a scorpion or something." Others defended Clinton by saying no women are responsible for Weinstein's actions.
Read some of the many angry tweets directed at Bourdain for Clinton criticisms below:
Go eat a scorpion or something.https://t.co/jlKBC2TDmI

— Brian Fallon (@brianefallon) October 12, 2017
Know what Hillary Clinton is also NOT? Responsible for this.

— Jay D. Gregory (@thatgregorydude) October 12, 2017
She doesn't have to apologize for something that has nothing to do with her. Getting sick of people blaming her for everything.

— marie ?? (@egyptologist134) October 12, 2017
Here's a woman speaking to you right now: You putting this on the shoulders of women only feeds into rape culture. STOP.

— Sarah Lerner (@SarahLerner) October 12, 2017
Your outrage about a powerful man who sexually assaulted women is good. Turning the convo to blame a woman, any woman, is NOT.

— Osha Davidson (@OshaDavidson) October 12, 2017
Then he should call out every male actor who knew and was silent. Clinton lost her election due to misogyny – let's not keep victimizing.

— Shannon Watts (@shannonrwatts) October 12, 2017
It doesn't matter who is girlfriend is. None of this is any woman's fault, including HRC's. He should reserve his criticism for Weinstein.

— ?Imani Gandy? (@AngryBlackLady) October 12, 2017
Isn't Anthony Bourdain in the entertainment industry? Surely, he must have heard these rumors. Why didn't he speak up? https://t.co/iTbO8C1XFn

— Dennis DiCapitated (@dennisdiclaudio) October 12, 2017
So why didn't YOU stand up and say something @Bourdain? Seems you had more information than Clinton/Streep/Dench did. But you did nothing. https://t.co/QPK0Dvu2Sc

— Van Badham ✊?? (@vanbadham) October 12, 2017
[featured image via screengrab]
Follow Caleb Ecarma on Twitter. 
Have a tip we should know? tips@mediaite.com