In Other News: State Department's Anti-Semitism Monitoring Office Will Have No Employees by the Weekend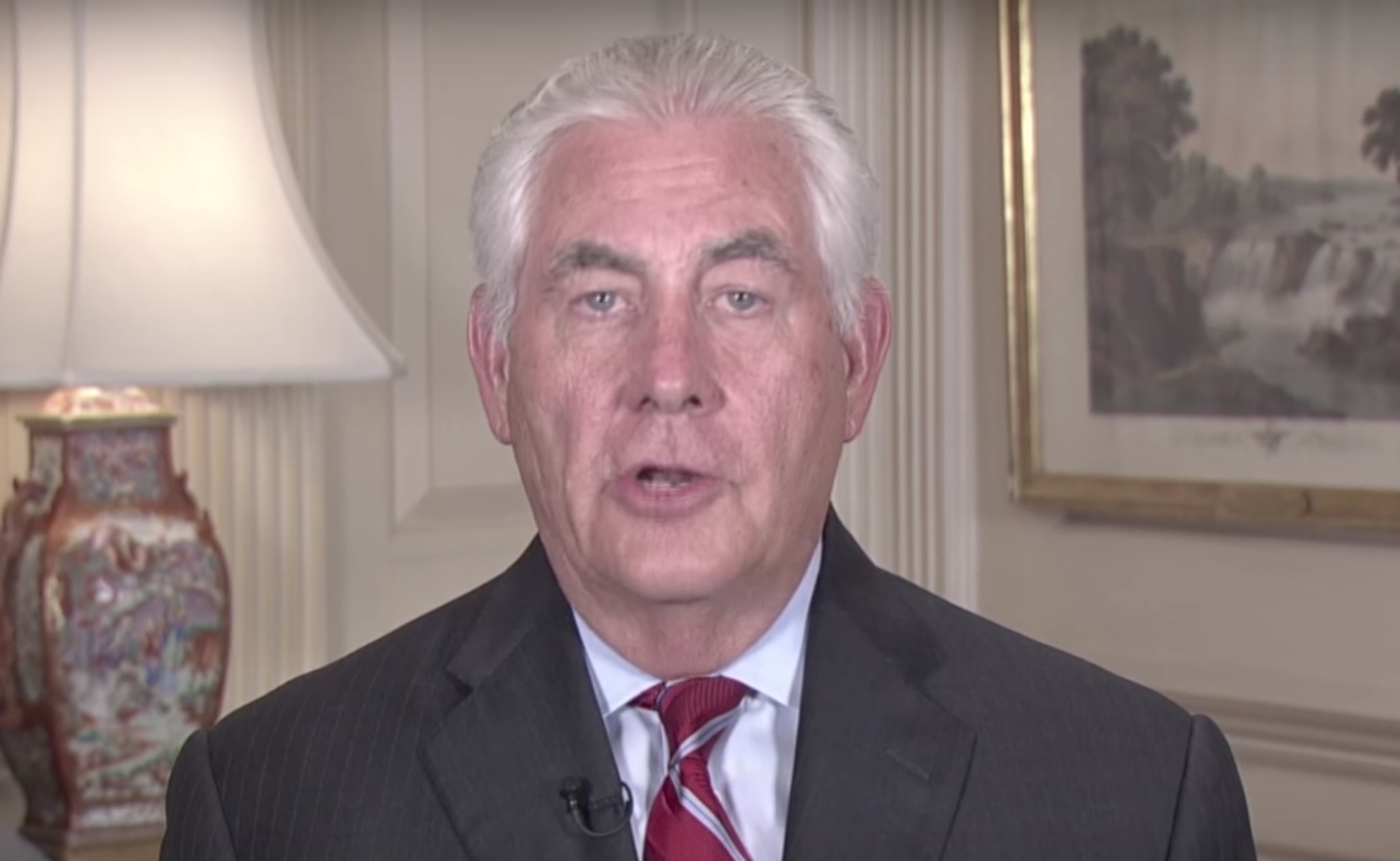 The State Department office to monitor and combat anti-Semitism is getting rid of its only two employees by July 1, according to JTA.
"A source familiar with the office's workings told JTA that its remaining two staffers, each working half-time or less, would be reassigned as of that date," the report notes.
Typically, the office "employs a full-time envoy and the equivalent of three full-time staffers," but President Donald Trump's administration has yet to name an envoy to the office, which was established in 2004.
The White House did not respond to JTA's requests for comment, but, in a statement, the State Department reaffirmed its commitment to "addressing anti-Semitism in the most effective and efficient method possible."
"The Department of State condemns attacks on Jewish communities and individuals. We consistently urge governments around the world to address and condemn anti-Semitism and work with vulnerable Jewish communities to assess and provide appropriate levels of security," the statement read.
Secretary of State Rex Tillerson has previously criticized the effectiveness of special envoys, as JTA notes.
News that the State Department is leaving the office charged with combatting anti-semitism unstaffed follows a surge in hate crimes, vandalism and violent threats against Jews following the 2016 presidential campaign and election of Donald Trump.
As JTA reports, lawmakers on both sides of the aisle, including Rep. Chris Smith (R-NJ), have pressured the Trump administration to appoint an envoy and "enhance the office's status" in light of these anti-semitic threats and attacks.
The Anti Defamation League launched a petition on Thursday calling on the White House to appoint a special envoy.
[image via screengrab]
—
Follow Aidan McLaughlin (@aidnmclaughlin) on Twitter
Have a tip we should know? tips@mediaite.com
Aidan McLaughlin - Editor in Chief