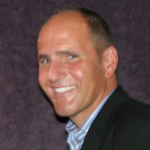 If you were among the masses to see Iron Man 2 at your local cineplex this weekend, chances are you were blown away by this latest trailer for Inception.  If you haven't seen it yet, well stop reading my ramblings, and watch now! (It's below.)
Ok, are you back?  Can I just say that this film represents my most anticipated movie for the Summer of 2010?  Ok, well I'm not going to ask your permission, and I'm just going to flat out say it.  I CAN NOT WAIT TO SEE THIS MOVIE.  The visuals in the trailer are mind-boggling enough to justify my anticipation, but let's be honest, the reason for the full-on crazy anticipation is given away by the simple title cards that appear on screen during the trailer and read as follows…"From Christopher Nolan…the Director of The Dark Knight…".  Need I say more?  I mean really.  Add in the fact that Christopher Nolan is also responsible for another modern-day classic, Memento, and any red-blooded movie-goer's juices have to be flowing.  And if you need help getting psyched, just listen to the snippets of the musical score featured in the trailer…I mean how could you not be pumped up?
Here's hoping that Inception features much less of a mopey Leo DiCaprio than we had in the very divisive Shutter Island (I, for the record enjoyed Island, and believe that anyone who loves classic cinema will enjoy Marty Scorsese's ode to genre films of the past, mopey Leo and all).  From viewing Inception's trailer, you certainly get the sense we will get Leo in action mode, although I'm sure the brief appearance of Marion Cotillard in the trailer hints at something that will resonate with full-on emotional impact.  (Are we looking at a possible Best Picture candidate for 2010 here? If the movie delivers upon the promise of its trailer, I have to believe Inception's chances are good – especially given the fact that the increase to ten Best Picture nominees at this past year's Academy Awards was basically a response to the fact that Nolan's Dark Knight got screwed out of a Best Picture nomination in 2008.  A nod for Inception won't erase that oversight, but the Academy does have a tendency to want to make up for its past mistakes).
And if you wonder why i'm just guessing at what this film is about is because Inception represents one of the rare summer big-budget extravaganzas that, at least to this point, remains under-hyped, of all things.  How refreshing is that?  Credit Warner Brothers for keeping the film's plot a well-guarded secret up until now, and for releasing trailers that tease and tantalize rather than talk down to the audience.  But let's be honest — as Inception's July release date approaches, the hype for this film will soon become deafening and the reason for that hype won't really be because of Leo, or the rest of the film's talented cast which includes Michael Caine, Ellen Page, Joseph Gordon-Levitt, and Miss Cotillard among others.  I'll just repeat it one more time…
"From Christopher Nolan…the Director of The Dark Knight…"
Oh, and it will be released in IMAX too.
Where do I line up?
Have a tip we should know? tips@mediaite.com