Independent News Company Claims to Have Video of Cops Cuffing Dead Teen After Shooting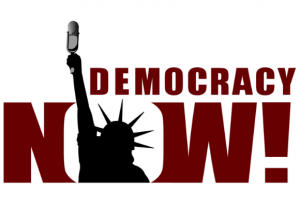 A 14-year-old boy named Jesse Romero was shot and killed by Hollenbeck Division gang detail officers in Boyle Heights, Los Angeles, this week. The LAPD says the boy fired on the officers; the LA Times spoke to a witness who said he ran away when cops approached, removing a gun from his waistband and throwing it away from him. After it hit the ground, it fired, she said. The Times spoke to a retired supervisory special agent with the Drug Enforcement Agency who said that the age and condition of the gun made that a very likely scenario.
For now, no one but the officers really knows what happened. The LAPD is searching for witnesses while the neighborhood mourns a boy who would have turned 15 in two weeks.
One independent news company says they have information. Democracy Now! released a statement today claiming that their team had seen a video that starts after the shooting and shows the police cuffing the body of the boy. Part of their statement reads like this:
Police say they shot and killed Romero after he ran away from police and fired a gun. But witnesses contradict the police's claim. The video, which begins just after the shooting, shows officers standing over the boy's body on the sidewalk and then handcuffing him.
Until such a video is made public, it will be hard to determine what impact it could have on the investigation into the officers' decision to shoot the boy. At present, nothing is concrete, but one of the followers who replied to the tweet announcing the video said of the cuffing, "I don't care if it's procedure have some common decency!"
[image via screengrab]
Have a tip we should know? tips@mediaite.com