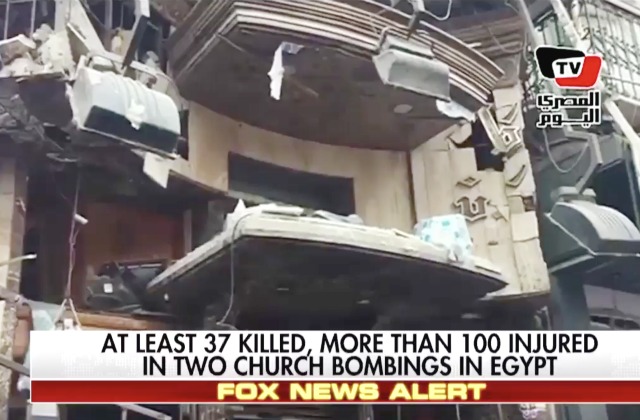 The anonymous leader of ISIS' operations in Egypt issued a warning to Muslims on Friday urging them to stay away from Christian sites, as well as installations of the Egyptian military and law enforcement — hinting that the Islamist group was going to launch attacks against such places soon.
"We are warning you to stay away from Christian gatherings, as well as the gatherings of the army and the police, and the areas that have political government facilities," the head of ISIS' "Sinai Province" stated.
A Friday article from Newsweek revealed that "an interview with the unnamed leader appeared in the jihadi group's latest release of its weekly Al Naba newspaper, published on the encrypted messaging platform Telegram."
Reuters recently reported that the Islamists who control territory on the Sinai Peninsula, close to the border with Gaza, have now deployed "a morality police force, known as a Hisba, to enforce strict rules against such behaviour as smoking, men shaving their beards or women exposing their faces."
The report spotlighted how during a three-week period in early 2017, seven Christians were murdered by ISIS in the northern Sinai, which was "more systematic and more insidious, officials and rights groups said at the time." Dozens of Christian families fled in the wake of the violence, and told Reuters "that hit lists of local Christians had been circulated online and pushed under doors."
Of course, the new ISIS warning comes just under a month after the terrorist group bombed two Coptic Christian churches on Palm Sunday, killing over 40 people.
[image via screengrab]
Have a tip we should know? tips@mediaite.com