Jermaine Jackson Claims Obama's 2008 Victory Happened Because of Brother Michael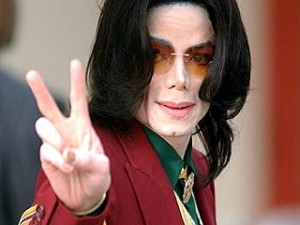 To commemorate the third anniversary of his brother's death, Jermaine Jackson claimed that Barack Obama owes his 2008 presidential victory to Michael Jackson.

RELATED: Michael Jackson's Bed-Sharing With Young Boys 'Happens All Over The World' Says Brother Jermaine
The legendary singer and the President have never met in person, but that doesn't mean the younger Jackson didn't play a role in Obama's ascendancy to the White House. According to Jermaine Jackson, Michael Jackson paved the way for Obama's victory through an interview with Oprah Winfrey in 1993, after which the singer invited Winfrey to visit Neverland Ranch.
"Michael invited her [to Neverland] and that was the moment that put her in 90 countries around the world and made her successful," stated Jermaine Jackson. "What did she do with that success? She put it behind Obama."
Winfrey became one of Obama's staunchest supporters beginning in 2007, with the TV show host frequently voicing her backing for him as the presidential campaign went on. The elder Jackson argued that publicity from Winfrey's 1993 interview with his brother gave her the starpower to generate more support for Obama, leading to his victory in 2008.
–RELATED: Looking at the Man in the Mirror – The Mainstream Media and Michael Jackson
Questions still surround Michael Jackson's death from when he was found unresponsive in a rented California estate. Jackson had been preparing for a much-anticipated comeback tour at the age of 50, an ambition that was cut short. While millions around the world mourned the singer, not everyone believes that Michael Jackson has been properly commemorated.
"I think America has let Michael down," said Jermaine Jackson. "If he was from any other country they would have erected permanent tributes to him for what he's done for music."
Have a tip we should know? tips@mediaite.com