John McCain Defends Giving James Comey the Trump Dossier: 'I Did What Duty Demanded'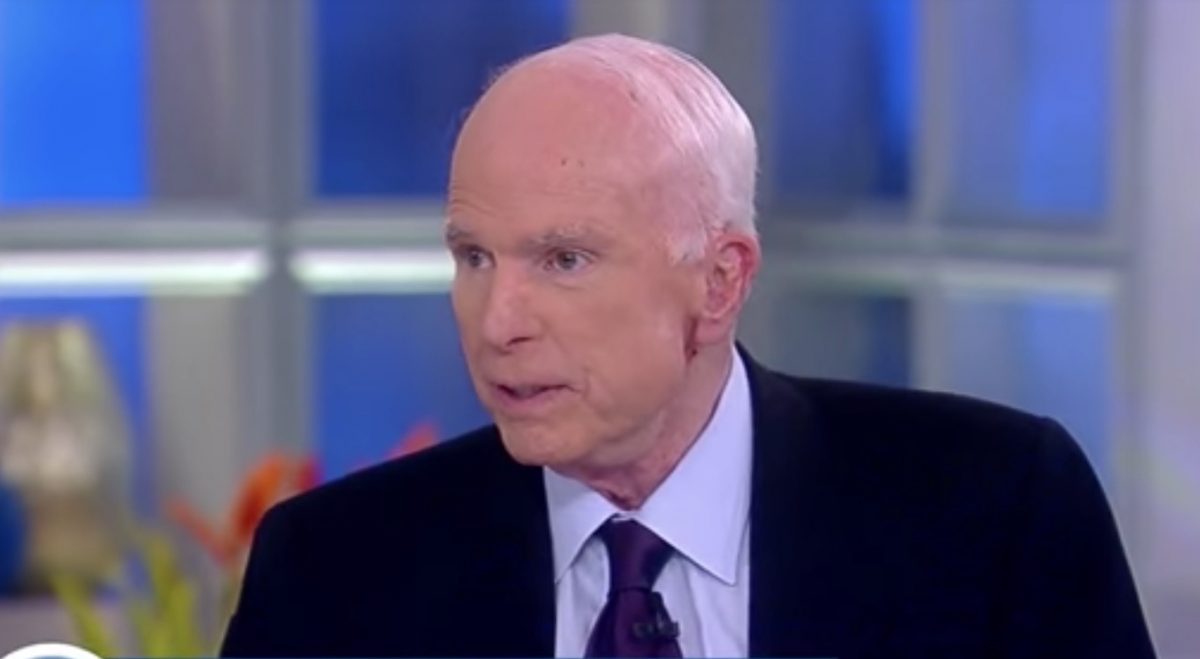 Senator John McCain (R-Ariz.) alerted the FBI and gave the controversial Steele dossier about President Donald Trump to then-FBI Director James Comey, according to his new book, The Restless Wave: Good Times, Just Causes, Great Fights, and Other Appreciations.
The revelation comes from The Daily Beast, which received an advance copy of McCain's book, due out on May 22.
In the book, McCain writes this: "I agreed to receive a copy of what is now referred to as 'the dossier'… I reviewed its contents. The allegations were disturbing, but I had no idea which if any were true. I could not independently verify any of it, and so I did what any American who cares about our nation's security should have done."
The senator then defended his decision saying he did what "duty demanded."
"I said I didn't know what to make of it, and I trusted the FBI would examine it carefully and investigate its claims. With that, I thanked the director and left. The entire meeting had probably not lasted longer than ten minutes. I did what duty demanded I do," McCain further writes.
McCain, who has also said he does not want to have Trump at his funeral, also indicated he does not regret his decision to share the dossier and doesn't care who criticizes his decision.
"I discharged that obligation, and I would do it again. Anyone who doesn't like it can go to hell," he writes, according to a separate excerpt published by The Guardian.
[image via screengrab]
Have a tip we should know? tips@mediaite.com