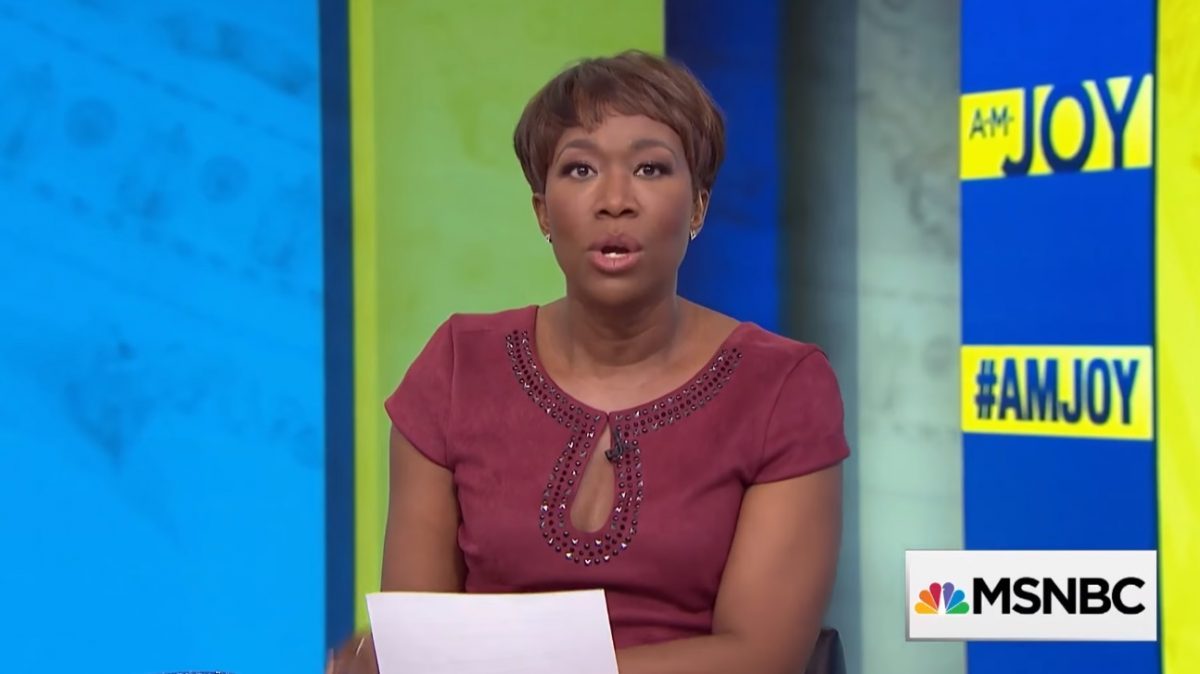 Joy Ann Reid's old, supposedly hacked blog that was first reported on by Mediaite is apparently the gift that keeps on giving, as BuzzFeed News dug-up an old post today in which the MSNBC host likened Senator John McCain to a mass shooter.
The October 2007 post, which was published on the now-defunct Reid Report, is titled "Baghdad John Strikes Again" and features a picture of Virginia Tech shooter Seung-Hui Cho but with the head of McCain squarely edited on top of his.
"Republican presidential candidate John McCain told workers of small weapons factory that he not only wants to catch Osama Bin Laden if elected, but said he 'will shoot him with your products,'" wrote the author. "Jeez, John, good thing you weren't speaking at a condom factory."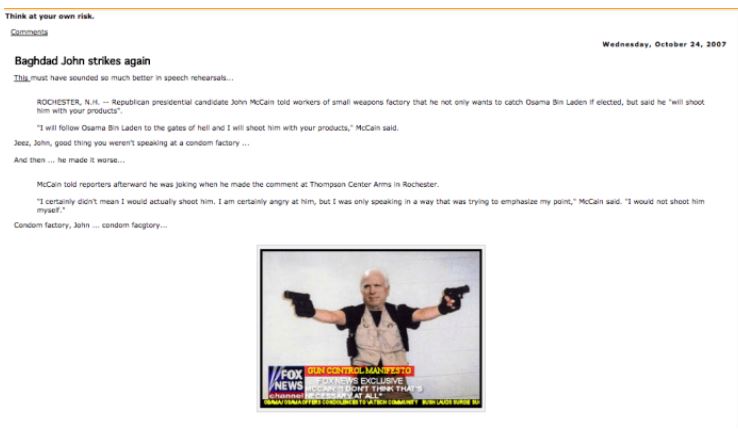 Neither Reid nor NBC would respond to BuzzFeed News for comment, so it is unclear if Reid is chalking up this post to more hackers who she told Mediaite accessed her blog and planted vehemently anti-gay content on. However, even if she did pull the hacker card again, a report from The Daily Beast soundly debunked Reid's unfounded claims that she was hacked, as well as claims from the cybersecurity expert working to exonerate her.
In December of 2017, Reid did admit to writing homophobic material on The Reid Report, which she apologized for. No similar apology has been issued since though, despite more disturbing content from Reid's blog being unearthed, including a 9/11 truther conspiracy.
An FBI investigation into the supposed hacks is ongoing, per Reid's lawyer.
[image via screengrab]
Follow the author on Twitter (@calebecarma).
Have a tip we should know? [email protected]