Kellyanne Conway Defends Trump Amid Feud With Her Husband: 'You Think He Should Just Take That Sitting Down?'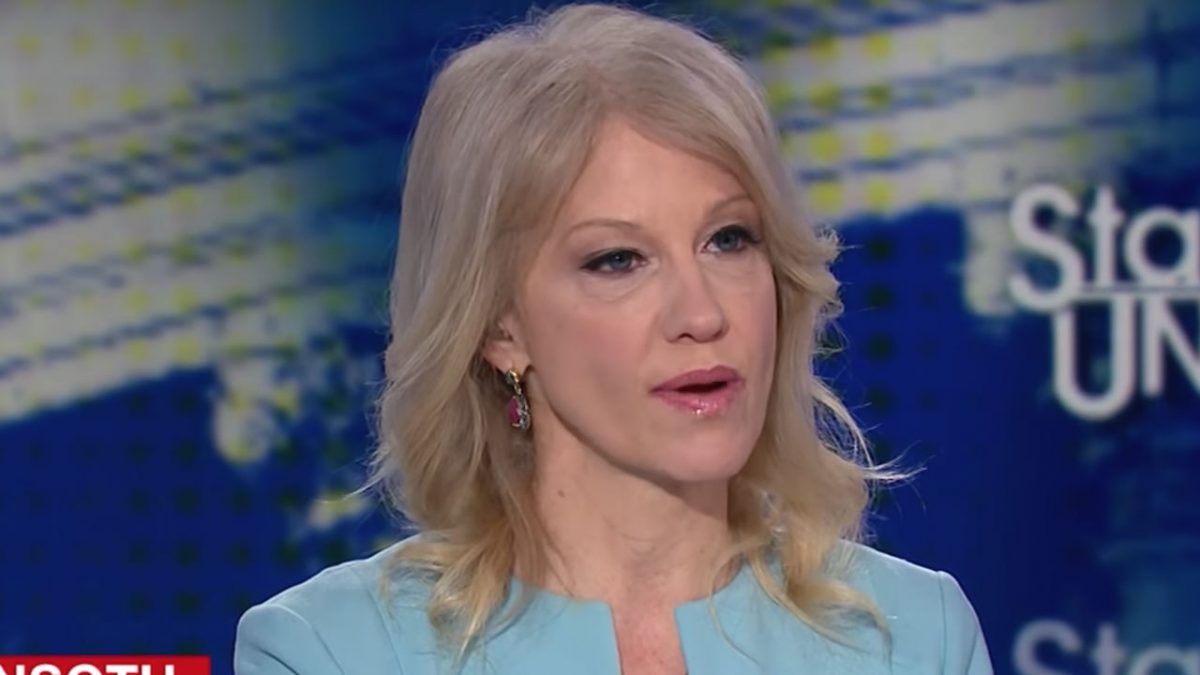 White House counselor Kellyanne Conway has spoken out in defense of President Donald Trump in his feud with her own husband George Conway.
To recap: after Trump went on a wild tweetstorm over the weekend, George Conway fired back and raised the alarm about the president's mental state––even heavily suggesting he has narcissistic personality disorder. Trump lashed out in response, tweeting today, "I barely know him but just take a look, a stone cold LOSER & husband from hell!"
George Conway, often referred to as Mr. Kellyanne Conway by those who know him, is VERY jealous of his wife's success & angry that I, with her help, didn't give him the job he so desperately wanted. I barely know him but just take a look, a stone cold LOSER & husband from hell!

— Donald J. Trump (@realDonaldTrump) March 20, 2019
Kellyanne Conway, meanwhile, spoke to Politico today to defend the president and say that her husband probably shouldn't "play psychiatrist":
"He left it alone for months out of respect for me," Conway, a senior Trump aide, told POLITICO in a brief telephone interview. "But you think he shouldn't respond when somebody, a non-medical professional accuses him of having a mental disorder? You think he should just take that sitting down?"…

Conway said she's talked about Trump's criticism of her husband to the president "in passing" but such talk is not dominating their discussions with him but is rather something that the media wants to focus on. She declined to comment on whether she wants Trump to stop tweeting against her husband.
This afternoon, Trump bashed George Conway again––calling him a "whack job"––minutes before the Politico piece dropped.
[image via screengrab]
Have a tip we should know? [email protected]
Josh Feldman - Senior Editor