Laura Ingraham Blasts George Will For Calling on Americans to Vote Against The GOP: 'Sad and Petty'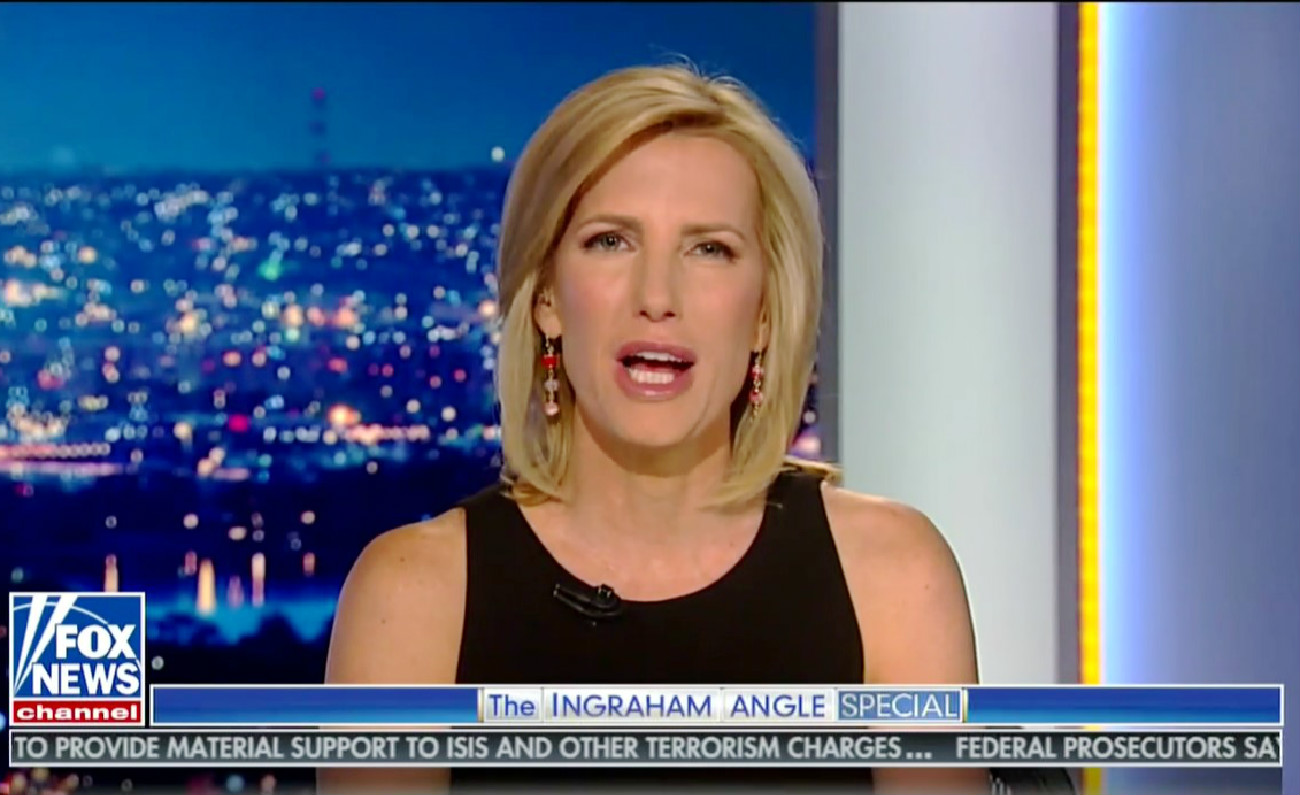 Fox News' Laura Ingraham took issue with George Will's op-ed calling on Americans to vote against the GOP in the November midterms.
In a piece published in the Washington Post, the NeverTrump conservative columnist urged his readers to help Democrats retake Congress in an effort to contain President Donald Trump.
Below is a scathing excerpt:
"So, to vote against his party's cowering congressional caucuses is to affirm the nation's honor while quarantining him. A Democratic-controlled Congress would be a basket of deplorables, but there would be enough Republicans to gum up the Senate's machinery, keeping the institution as peripheral as it has been under their control and asphyxiating mischief from a Democratic House. And to those who say, 'But the judges, the judges!' the answer is: Article III institutions are not more important than those of Articles I and II combined."
Well, Ingraham took to Twitter on Friday night to express her disapproval of Will's views.
Sad and petty. https://t.co/a2zU78wUAV

— Laura Ingraham (@IngrahamAngle) June 23, 2018
The Fox News host wasn't finished there, responding to another excerpt of the op-ed going after Speaker Paul Ryan and calling him and other congressional Republicans the president's "poodles."
"Poodles" are among the smartest of dogs. https://t.co/AffqjDWKqk

— Laura Ingraham (@IngrahamAngle) June 22, 2018
This isn't the first time Laura Ingraham has butted heads with George Will. Last month, she went after him for his blistering column attacking Vice President Mike Pence, saying it made her "sad" and insisting such low blows were "beneath him."
[image via screengrab]
Have a tip we should know? tips@mediaite.com