George Will Calls for Americans to Vote Against the GOP This November in Scathing Column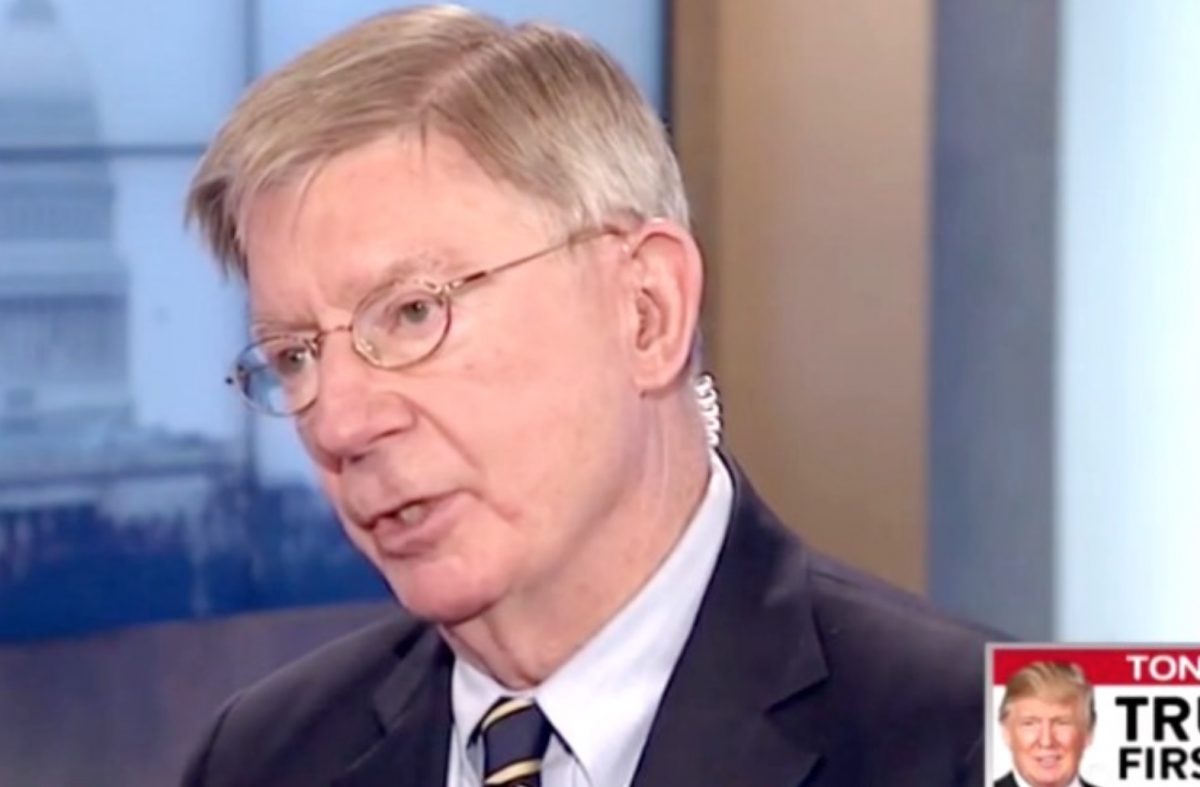 American conservative political commentator George Will is calling for Americans to vote against Republicans in November.
In a scathing rebuke of both President Donald Trump and the current GOP party published by The Washington Post on Friday, the former Fox News contributor said "the carnage of Republican misrule in Washington" and the "family-shredding" policy on the nation's southern border has provided the evidence needed for moderate Republicans and independents to vote against the GOP based on one principle.
That principle, according to Will, is this: "The congressional Republican caucuses must be substantially reduced. So substantially that their remnants, reduced to minorities, will be stripped of the Constitution's Article I powers that they have been too invertebrate to use against the current wielder of Article II powers."
He then called out Rep. Paul Ryan, as well as many other Republicans, for being one of the "president's poodles" before dishing out a harsh indictment of the Republican's lack of response to the family separation policy.
"The Republican-controlled Congress, which waited for Trump to undo by unilateral decree the border folly they could have prevented by actually legislating, is an advertisement for the unimportance of Republican control," Will wrote, "Trump attracts, and is attracted to, louts," and Will noted, "in today's GOP, which is the president's plaything, he is the mainstream."
Echoing some of the same points made by Mediaite's John Zeigler last week, Will concluded with this: "So, to vote against his party's cowering congressional caucuses is to affirm the nation's honor while quarantining him. A Democratic-controlled Congress would be a basket of deplorables, but there would be enough Republicans to gum up the Senate's machinery, keeping the institution as peripheral as it has been under their control and asphyxiating mischief from a Democratic House. And to those who say, "But the judges, the judges!" the answer is: Article III institutions are not more important than those of Articles I and II combined."
Back in 2016, Will left the GOP and cited Trump as one big reason why. He recently penned a column tearing into Vice President Mike Pence.
[image via screengrab]
Have a tip we should know? tips@mediaite.com