LawNewz.com Breaks 500,000 Unique Visitors In Inaugural Month, Mediaite Just Shy of 7 million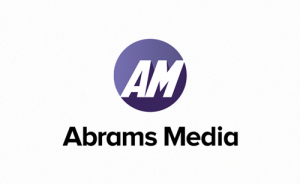 When I launched Mediaite.com over 6 years ago, I figured it would be just a hobby.
With four talented and eager staffers we set out to cover politics using pundits and the media, rather than politicians, as our prism. The site quickly became a lightening rod for many in media accustomed to playing the role of judge as opposed to being on the other side of the bench. With increased influence came the hardly surprising jabs from both sides of the media political aisle accusing the site of some form of bias. Suffice it to say that ongoing relevance in the national dialogue, in conjunction with our ever expanding traffic are testament to what the Mediaite teams have created over time.
Quite simply, the site (in addition to some of our others) has been far more successful than I ever could have imagined. Now with a still small team of 7 writer/editors and one part time columnist, we are competing with media entities more than ten times our size. Anyone who knows publishing and web traffic, will tell you that this sized staff regularly welcoming 7 million per month with over 600,000 comments is an almost herculean feat. While the 6.84 million unique visitors in the truncated month of February is still short of a Mediaite record I can safely say that our current team is as strong as any this site has ever seen. The pieces are smart, fast and often funny. I love this team and congratulations to all.
But despite what felt like enormous success from day one, I looked back at the traffic for Mediaite's first full month in August of 2009 and found that we welcomed 237,564 unique visitors. Well, the newest Abrams Media site LawNewz.com more than doubled that number in its first full month with just two full time staffers and a couple of part-time freelancers. By covering the legal angles of the biggest stories of the day the site has exploded onto the publishing scene with, scoops and savvy analysis that 543,325 unique visitors consumed in February. At this pace, the site will quickly eclipse the goals I had set at launch and will afford us the ability to expand quickly.
So thank you to our viewers and readers and watch out because March has a full 31 days!
Have a tip we should know? tips@mediaite.com