Lindsey Graham Doubts New Kavanaugh Accuser: Why Would You Go To Parties With Gang Rape?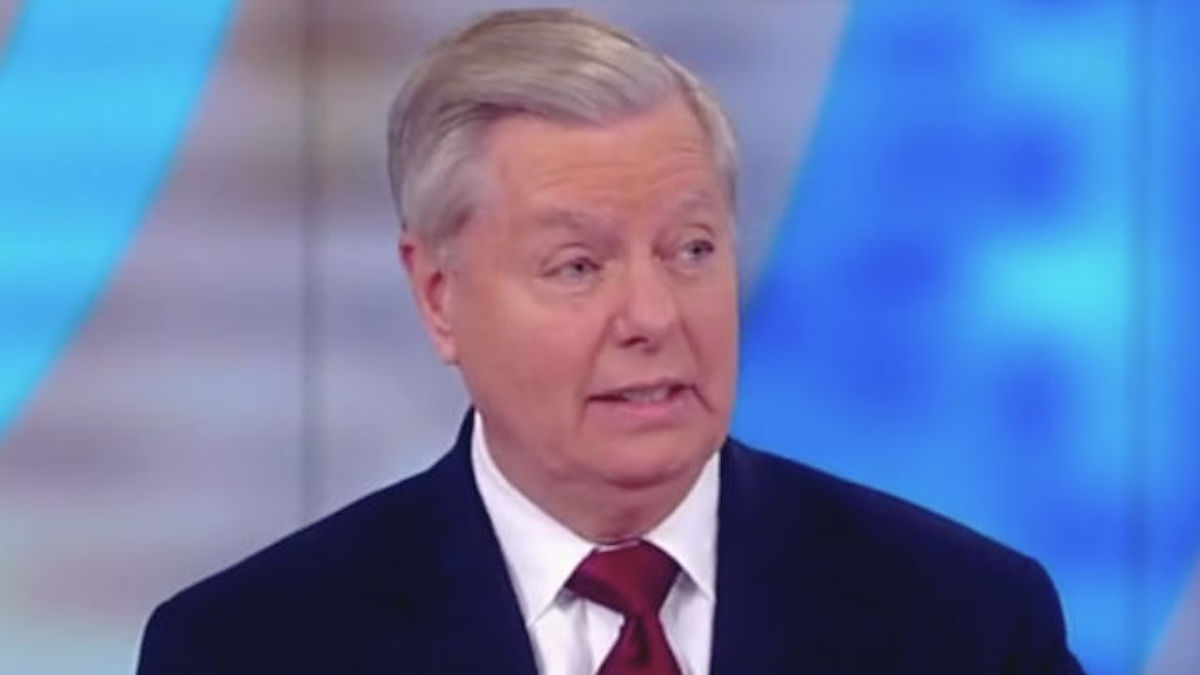 Sen. Lindsey Graham (R-SC) has weighed in on the new allegation made by Michael Avenatti's client, the latest accuser of Supreme Court nominee Judge Brett Kavanaugh.
On Wednesday morning, Avenatti revealed the identity of his accuser, Julie Swetnick, who leveled charges against Kavanaugh and his pal Mark Judge for their conduct at various house parties in the early 1980s. Swetnick alleges that she had seen the two of them at at least ten of these parties and witnessed them lining up in "trains" with other men waiting to have their way with a victim in a bedroom. Swetnick alleges she was one of them.
However, the prominent Republican cast some doubt on the latest accusation.
From my view, just when you thought it couldn't get any worse, it just did.

The lawyer to porn stars has just taken this debacle to an even lower level.

I hope people will be highly suspicious of this allegation presented by Michael Avenatti.

— Lindsey Graham (@LindseyGrahamSC) September 26, 2018
I have a difficult time believing any person would continue to go to – according to the affidavit – ten parties over a two-year period where women were routinely gang raped and not report it.

— Lindsey Graham (@LindseyGrahamSC) September 26, 2018
Why would any reasonable person continue to hang around people like this?

Why would any person continue to put their friends and themselves in danger?

Isn't there some duty to warn others?

— Lindsey Graham (@LindseyGrahamSC) September 26, 2018
"I have a difficult time believing any person would continue to go to – according to the affidavit – ten parties over a two-year period where women were routinely gang raped and not report it," Graham tweeted. "Why would any reasonable person continue to hang around people like this? Why would any person continue to put their friends and themselves in danger? Isn't there some duty to warn others?"
Graham went on to state he believes in "allowing people to be heard" but that he wasn't "going to be played" by the "Michael Avenattis of the world."
I very much believe in allowing people to be heard.

But I am not going to be played, and I'm not going to have my intelligence insulted by the Michael Avenattis of the world.

I will not be a participant in wholesale character assassination that defies credibility.

— Lindsey Graham (@LindseyGrahamSC) September 26, 2018
[image via screengrab]
Have a tip we should know? tips@mediaite.com