Louis CK Reportedly Joked About a 'Rape Whistle' During His Surprise Stand-Up Appearance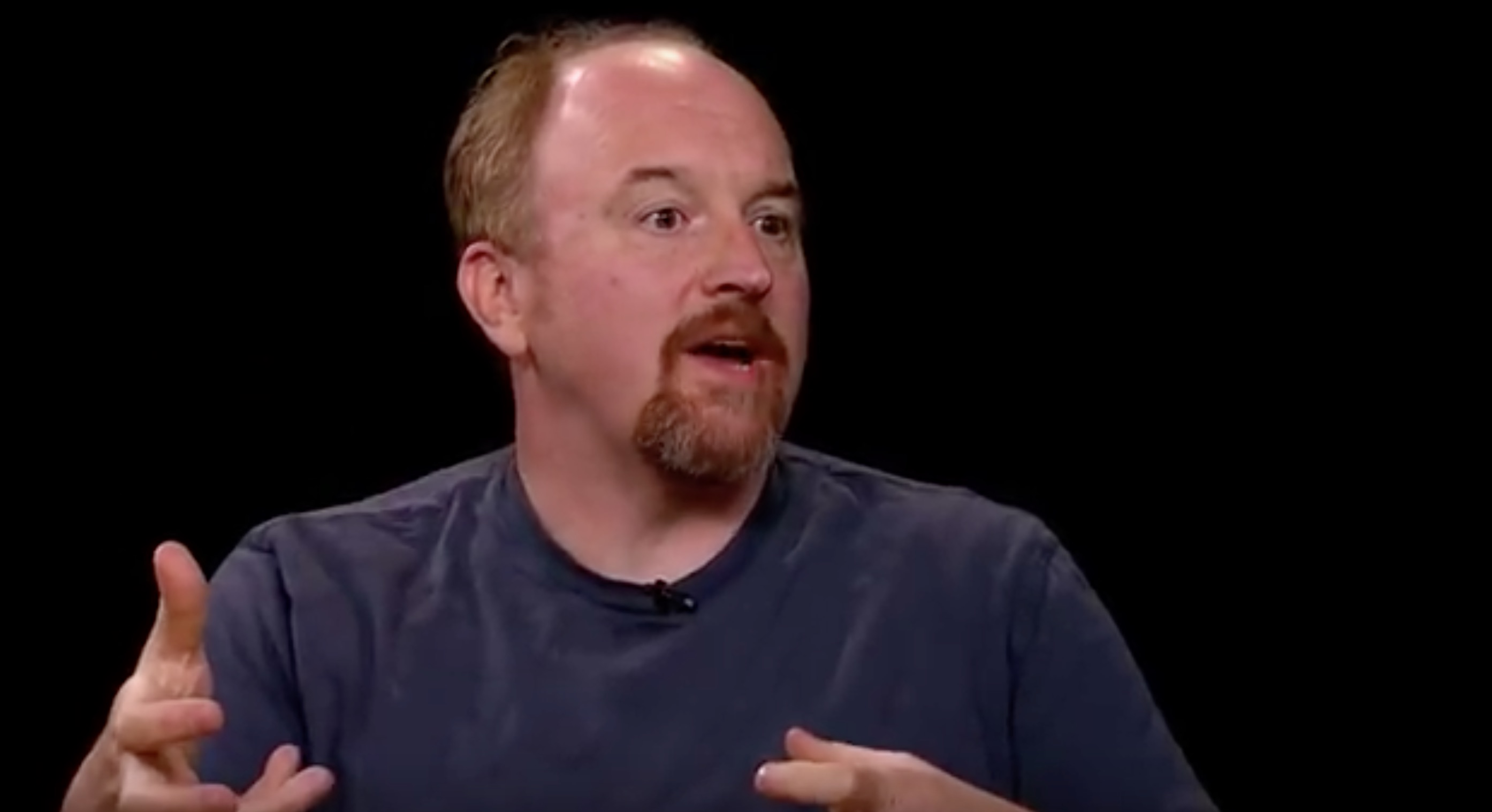 Louis C.K. stirred up controversy this week by making a surprise visit to the Comedy Cellar to do a 15-minute set, but there was one particular joke that disturbed some attendees.
Last fall, the disgraced comedian was accused by five women in the comedy world of masturbating in front of them. Louis C.K. confirmed the allegations and issued an apology. FX Network and Netflix severed ties with him and the release of his film I Love You, Daddy was shelved, which he starred, wrote, and directed.
However, two women who were at the iconic New York City comedy club on Sunday night described a joke that made them feel "uncomfortable."
The women say C.K.'s set was similar to his usual material, and included a joke about the phrase "clean as a whistle," which built up to a joke about how rape whistles are not clean. "When he said 'rape whistle' people were laughing, and I was just sitting there like oh my f**k. This is so uncomfortable and so disgusting. Everyone around me was laughing. That was just depressing."
"The audience was very loud when Louis C.K. walked in. They were clearly supportive and surprised when he showed up, but there were a number of women sitting in the front row," a woman told Vulture.
"There were at least four to five females that I could see, and three or four of them were not having it. They were just looking at him, deadpan, straight, not having it," her friend said. "It felt like there were a lot of aggressive men in the audience and very quiet women. It's the kind of vibe that doesn't allow for a dissenting voice. You're just expected to be a good audience member. You're considered a bad sport if you speak out."
[image via screengrab]
Have a tip we should know? tips@mediaite.com