Manafort Shreds Guardian Report He Met With Assange, Weighs Retaliation: 'Totally False and Deliberately Libelous'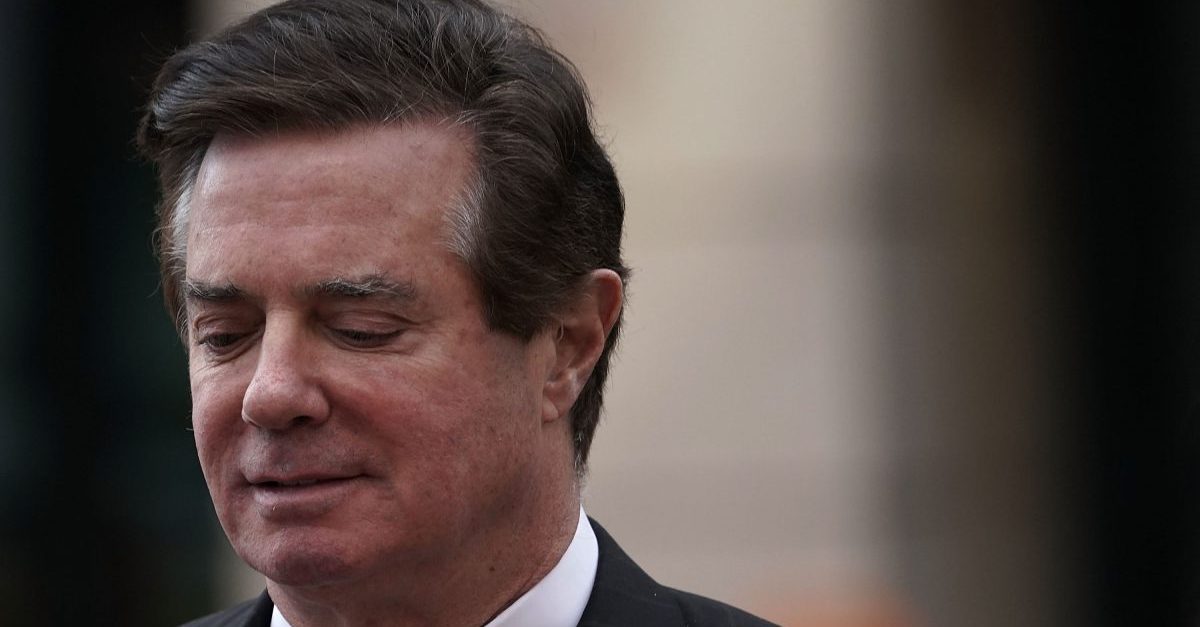 Paul Manafort is firing back at The Guardian following the publication of its bombshell report accusing him of having met several times with WikiLeaks founder Julian Assange, now calling it "totally false and deliberately libelous."
In a statement posted on Twitter by The Daily Beast's Betsy Woodruff, Manafort took aim at the European outlet, appearing to threaten legal retaliation for its Tuesday article.
"I have never met Julian Assange or anyone connected to him," he said, according to the tweet. "I have never been contacted by anyone connected to Wikileaks, either directly or indirectly. I have never reached out to Assange or Wikileaks on any matter. We are considering all legal options against the Guardian who proceeded with this story even after being notified by my representatives that it was false."
NEW: Paul Manafort says the Guardian story is libelous pic.twitter.com/TnfcAGcsgj

— Betsy Woodruff (@woodruffbets) November 27, 2018

The Guardian story made waves after it broke, sparking a firestorm of reactions on social media and cable news for its allegations which included a meeting between Assange and Manafort as recently as 2016, right around the period during which the latter joined President Donald Trump's election team as its chair.
Manafort is likely already feeling the pressure this week as it was reported Monday that he was accused by Special Counsel Robert Mueller of lying to the FBI, throwing a monkey wrench into his plea deal.
Have a tip we should know? tips@mediaite.com