Mark Zuckerberg Calls For Prison Reform After Visit To San Quentin State Prison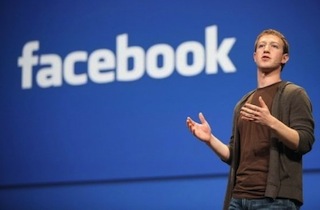 Facebook co-founder Mike Zuckerberg and wife Priscilla Chan visited the San Quentin State Prison yesterday "to see first hand what prison conditions are like for people."
In a Facebook post, Zuckerberg wrote that we was inspired to learn more about the prison system in the United States after reading The New Jim Crow, which discusses the relationship between race and mass incarceration.
"Blacks and Hispanics are significantly more likely than whites to be arrested for possession and sale of marijuana and to receive a conviction and criminal record, even though the majority of marijuana users are non-Hispanic whites," Zuckerberg wrote. "Our entire society pays the price for an unfair, broken system."
San Quentin has one of the lowest recidivism rates in the country; Zuckerberg said he credits the prison for providing courses to teach inmates skills during their incarceration. During the visit, Zuckerberg said he met with inmates who were taking a coding course, adding, "I was impressed by their spirit to return to their communities and provide for their families, as well as the dedication of the staff to help them reclaim their lives."
When pressed by a commenter who suggested that Zuckerberg needed to "walk the walk," the Facebook CEO replied, "We actually don't ask about your criminal record on your job application here at Facebook. That way we don't bias against people who've made a mistake in their past, and we can help give them a second chance."
Zuckerberg promised to continue learning about prison reform in the United States, noting that a fair criminal justice system is one of the greatest challenges the country faces. "We can't jail our way to a just society, and our current system isn't working," Zuckerberg wrote.
[image via Wikipedia Commons]
—
>> Follow Elizabeth Preza on Twitter (@lizacisms)
Have a tip we should know? tips@mediaite.com