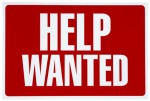 Mediaite is looking for a full-time Political Media Editor/Reporter to join our team.

Our editors and reporters are responsible for writing, assigning and editing stories, and for working with the editor-in-chief to keep the site humming along on a day to day basis.
Requirements
You should have a clear and in-depth knowledge of both the world of politics and the opinion media landscape, including major cable and broadcast networks, leading columnist and general thought-leaders. You should already be familiar with leading players and personalities, and more generally with sensibilities of each one. Ideally, you already have significant editorial experience, including doing original reporting, but more importantly you have an insatiable hunger to cover the hyperbolic and at time absurd declarations of America's leading opiniotainers. You should be prepared to write with a strong point of view, but ideally with opinions that fall beyond the echo chamber of talking points that one sees in partisan blogs. You should have a clear understanding of how Twitter, user-generated content, and viral videos are shaping opinion media and television journalism.The idea of working in a fast-paced environment under quick deadline pressure should excite you. You should get a thrill up your leg thinking about how the world will be insanely jealous when you become a leading and influential voice in news and politics. You should get the "thrill up your leg" joke from the previous sentence!
To apply
Email a resume and short note explaining why you're suited for the position to resumes@mediaite.com. Please include links to articles you've written, as well as a link to your blog if you have one.
Have a tip we should know? tips@mediaite.com