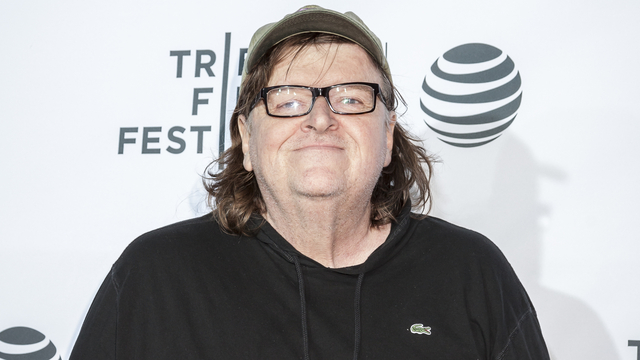 Michael Moore is calling on the Democratic leaders in the House and Senate to "bring a halt to all business being done" in the name of President Trump, and he's encouraging the Democratic party to "declare a national emergency." His plea comes following this week's House Intelligence Committee hearing on Russian interference in last year's presidential election, when FBI Director James Comey said that there is currently an investigation into any connection between the Trump campaign and and the Russian government.
Moore took to Instagram today to call on Democrats to act:
He writes, "The Democratic leadership in the House and Senate needs to bring a halt to all business being done in the name of this potential felony suspect, Donald J. Trump. No bill he supports, no Supreme Court nominee he has named, can be decided while he is under a criminal investigation. His presidency has no legitimacy until the FBI — and an independent investigative committee — discovers the truth."
The photo is from 2001: A Space Odyssey, and he ended his caption with a quote from Richard Nixon.
[featured image via Sam Aronov / Shutterstock.com]
Have a tip we should know? tips@mediaite.com