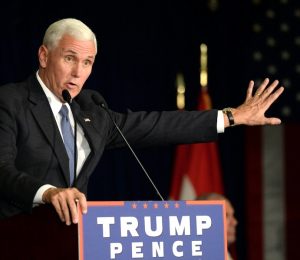 Since our corporate media has become sitting ducks feeble in the lobby of Trump Tower, you probably have no idea there's another lead crisis happening in the Midwest.
East Chicago, Indiana, a low-income neighborhood predominately made up of Hispanics and African Americans, received notice in July, 2016 that the West Calumet apartment complex had 218 times the "allowable" limit of lead in its ground soil and air.
This was a fact surprising to residents and citizens throughout the community—even though the complex had been built on top of a lead smelting plant, and the EPA and city officials knew about high levels of lead dating back to the 1980's.
Officials never informed the residents that living near and on-top of a lead plant; lead emitters; the corroding, 6-8 decade old lead pipes underground; and chemical companies DuPont and Atlantic Richfield, could jeopardize their health.
Most egregiously, apparently after knowing about the high lead levels for 30 years, the EPA didn't do a full, comprehensive test until 2016—when it found the dangerously high levels.
I reported from this low-income complex in August, 2016, as residents were told they'd be evicted and giving housing vouchers since the complex was no longer safe to live in. At the time, an EPA official told me this was strictly a ground soil contamination issue, and unlike Flint, Michigan, there was no ground water issue.
Four months later, it was revealed lead was found in the water.
Lead, of course, is a toxic heavy metal, that, when consumed by children, lowers IQ's and can wreak havoc on your brain, nervous system, respiratory system, and bone development.
Ask the victims in Flint, Michigan, which through the media's complete derelection of duty to cover, is STILL A COMPLETE DISASTER ZONE, while its radical, grossly negligent Governor, along with the EPA, continues to try and cherry-pick numbers to make the situation look like its improving.
So, clearly, Vice President-elect Mike Pence—who is "Make America Great" incorporated's co-pilot—has been down to East Chicago, Indiana a few times since the lead outbreak in July, demanding action and answers from the EPA as citizens around the city begin to connect the dots as to why they've been sick with various illnesses—cancer, chronic bronchitis, sinus infections, strokes—when they previously thought they had simply been dealt a bad hand (most of the ill people I've met had zero family pre-history for the illnesses they contracted).
Nope, while I reported for a second time this past week in East Chicago, Pence held a fundraiser in Chicago.
And months ago, Pence felt compelled to leave the campaign trail to visit befallen white folks, victimized by tornadoes.
But Pence—who along with the rest of his radical Republican colleagues, wants to rip healthcare away from millions of low-income, mostly African American people—never felt it worthy of his time to visit lead-poisoned blacks and Latinos in East Chicago, or do anything to help them during the growing disaster.
This will haunt Pence as he enters the White House—the situation in East Chicago is growing into more of a disaster by the day, and the EPA's lead-testing is now under the microscope as it comes out their only selectively testing house sink water, but neglecting to check shower water and home water heaters, the latter being the most important source to check since hot shower water is connected to the home water heater.
This, of course, is environmental racism of the highest order; a hallmark of Republicans—and establishment Democrats—around the country.
And with over 3,000 cities emerging with dangerous lead levels—unsurprisingly, many of which are populated by poor minorities—Pence and many other elected officials will have to answer for why they deregulated toxic dumping into water streams and refused to rebuild crumbling infrastructure that has caused much of the contamination around the country.
Only, Pence will have to answer for his environmental racism inside the White House.
And why it seems he cares more about making America great for white folks—while turning a blind eye to lead-poisoned hispanics and African Americans in East Chicago, Indiana.
— —
Jordan Chariton is a Politics Reporter for The Young Turks, covering the presidential campaign trail, where he's interviewing voters on both sides. He's also a columnist for Mediaite and here's his latest column. Follow him @JordanChariton and watch videos at YouTube.com/tytpolitics.
— —
This is an opinion piece. The views expressed in this article are those of just the author.