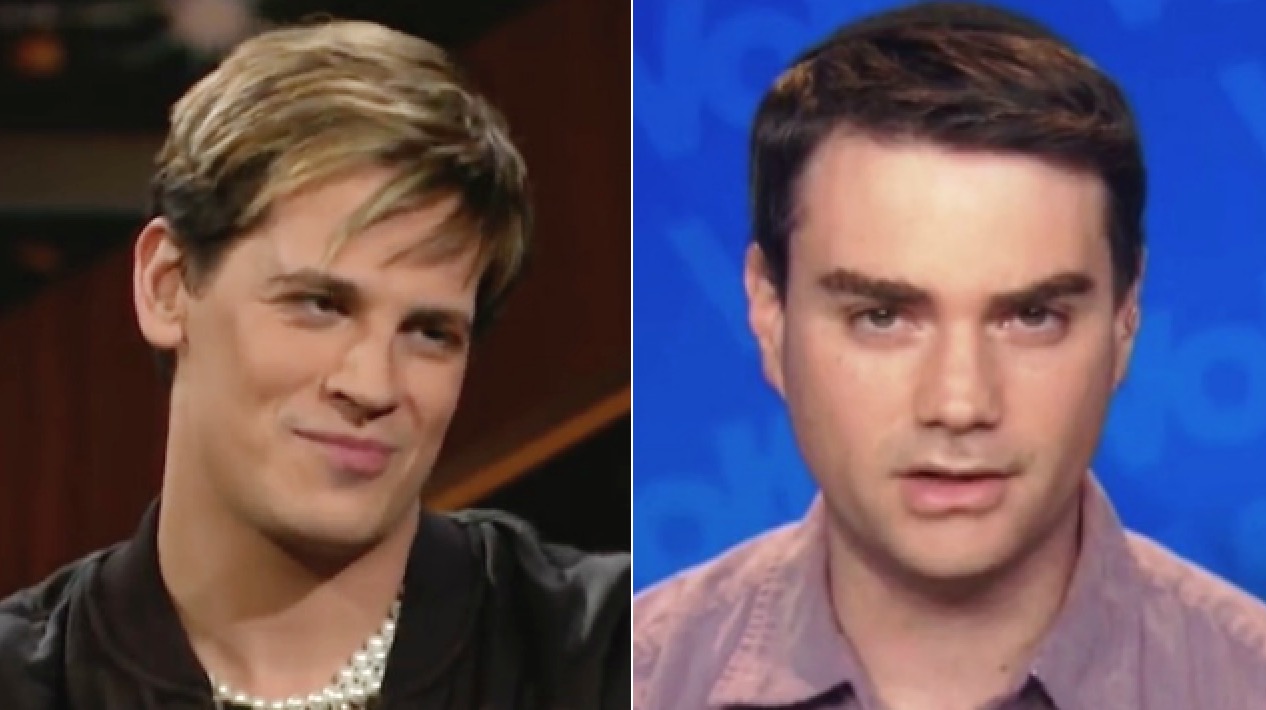 During Milo Yiannopoulos' interview with Mediaite's John Ziegler, he faced questions about why he's so fixated on throwing racially-charged jabs at conservative writer Ben Shapiro.
Yiannopoulos and Shapiro used to work together at Breitbart until the latter left the outlet in protest over how they threw their former reporter, Michelle Fields, under the Trump train. Since then, Yiannopoulos has perpetuated an online feud against Shapiro by making regular, provocative comments against the Daily Wire editor-in-chief.
Here's one example that Yiannopoulos tweeted before he was banned from Twitter: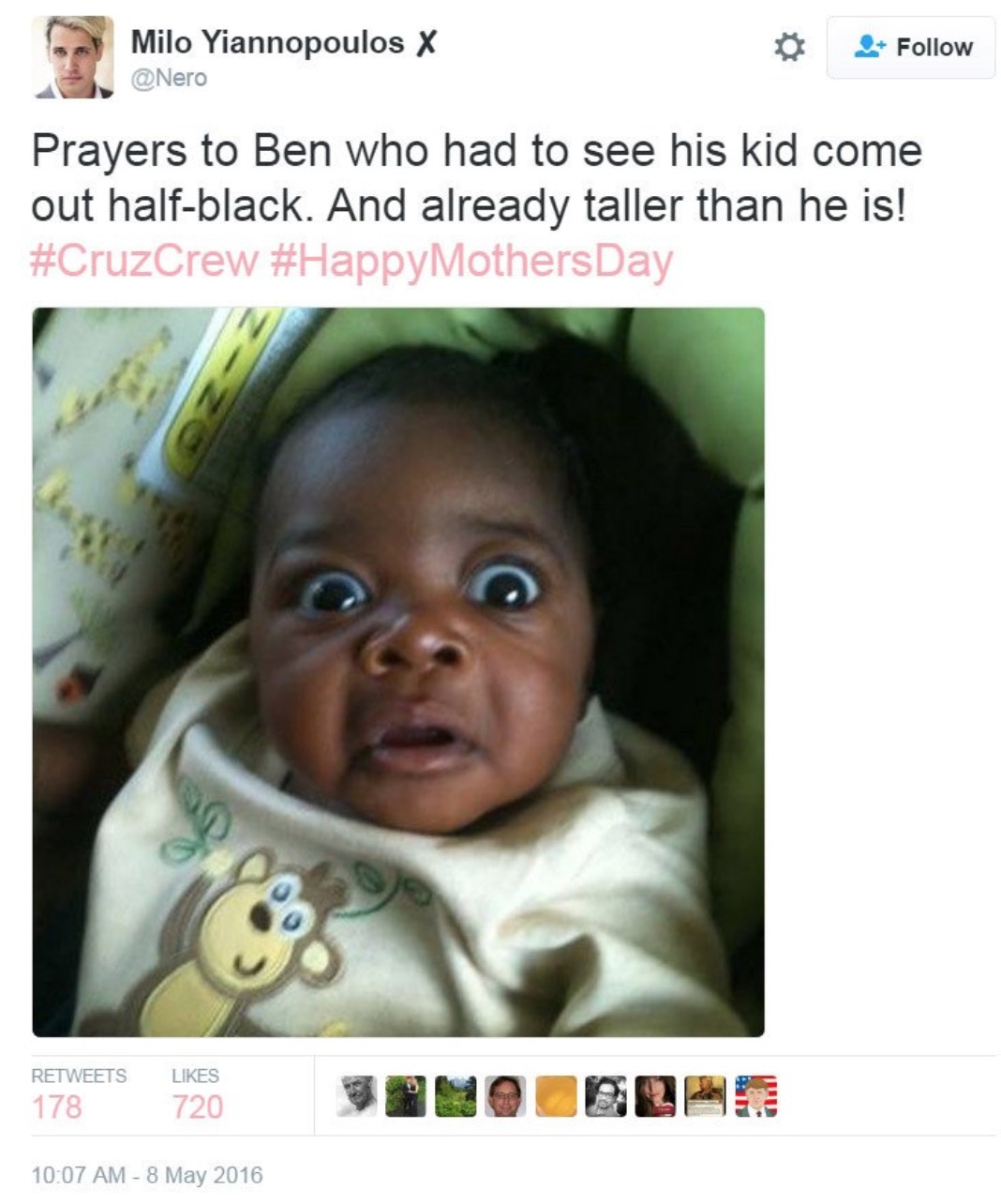 During his conversation with Ziegler, Yiannopoulos dinged Shapiro again by calling him a member of the political establishment who base their opinions according to whoever pays them.
"It is the establishment types, it is the National Review, Ben Shapiro types who seem to change their opinions depending on who cut their check that week," said Milo. "This is what the country believes, and what I believe."
Eventually, Ziegler asked Yiannopoulos about why he highlighted his dislike of Shapiro at the launch party for his new book: Dangerous.
Yiannopoulos' event had many wild features, including dancing midgets who wore yarmulkes, bibs and Ben Shapiro name tags. Yiannopoulos laughed at the topic, though Ziegler pressed him by asking "how is that helpful?"
"It was supposed to be entertaining, I'm an entertainer," Yiannopoulos said. "I'm not a political pundit and you can't interview me like one because, of course, your questions aren't going to make sense. It wasn't supposed to make a specific point, it was supposed to be entertaining, and it was."
Yiannopoulos continued to say it was "funny" to mock Shapiro over the evolution of their spat with regard to President Trump. From there, Ziegler questioned why Yiannopoulos doesn't go into comedy instead of trying to identify himself as a political commentator.
"You're trying to have it both ways, Milo," Ziegler said.
"I don't understand why one cannot be an entertaining, funny, interesting, complex figure," Yiannopoulos responded. "Why must I choose between being funny and talking about politics. Why can't I do both?"
Listen above (start at 49:00), via Free Speech Broadcasting.
[Image via screengrab]
— —
>> Follow Ken Meyer (@KenMeyer91) on Twitter
Have a tip we should know? tips@mediaite.com