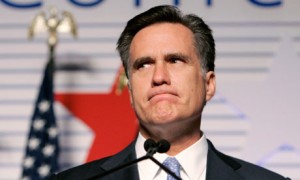 The folks over at Gawker reported that Mitt Romney's private email has been hacked. The bad news? The tipster who reached out to Gawker claiming he pried his way into the Hotmail and DropBox accounts didn't send any information or screenshots. But he or she did include what's supposedly the login information.
Romney used "mittromney@hotmail.com" as early as 2006 and according to an AP story, the account was still active in March 2012. The tipster claims to have hacked into it by guessing Romney's favorite pet (in response to a security question — cue jokes about Seamus).
Gawker's John Cook said they didn't use the new password provided by the tipster, but tested whether it's possible to reset the password with just that one security question. Via Gawker:
Interesting, right? Is it true? The tipster didn't include any screenshots or evidence of what the accounts contained as proof. And although he or she did, as you can see, helpfully supply the new password he or she created for the account, logging in with it to assess the accuracy of the tipster's claims would put us at some legal jeopardy. So we most certainly did not do that. (We did, however, check that Hotmail's current security procedures allow for password resets with nothing more than the correct answer to a "what's your first pet?" question. They do.)
Romney campaign communications director Gail Gitcho "had no comment when we asked her if her candidate's private email account showed any signs of unwanted entry." But she did ask for any copies of emails or DropBox documents (which Gawker said they don't have) — as well as their attorney's contact information, "indicating that she had an urgent desire to speak to him."
The report said they don't know whether the tipster sent the password to anyone else. But as an added note, urged anyone who " happened to have come across any emails that may have been liberated by our tipster," to send them along.
Have a tip we should know? tips@mediaite.com