'My Protest Stands': Roxane Gay Suggests Simon & Schuster Retaliated Against Her Before Canning Milo's Book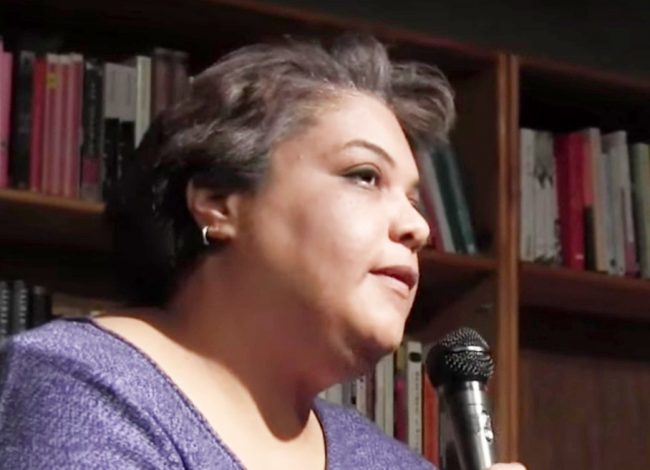 In January, best-selling author Roxane Gay pulled her forthcoming book, How to Be Heard, from Simon & Schuster after the publishing house announced they would be giving a platform to controversial conservative firebrand Milo Yiannopoulos by publishing a book of his, titled Dangerous. At the time, her move seemed to many literary-minded observers like the final blow that would cause Simon & Schuster to drop Yiannopoulos' book. As it turned out, it wasn't; after weeks of outcry, they only canceled it yesterday, after videos of the Breitbart editor appearing to defend pedophilia and pederasty gained traction online.
Gay used her Tumblr account to share her reaction to the news yesterday, quickly dismissing the idea that the publishing company had done the right thing rather than made a simple business decision.
"When his comments about pedophilia/pederasty came to light, Simon & Schuster realized it would cost them more money to do business with Milo than he could earn for them," she wrote.
She then made a damning accusation:
After I pulled my book, they changed the release date of Dangerous from March to June 13, the day my next book, Hunger, comes out. I said nothing because I was neither threatened nor concerned but it did reinforce for me that this was not a company I wanted to do business with. My protest stands.
A quick visit to the Goodreads page for Hunger verifies that yes, its release date is June 13. Similarly, the Goodreads page for Yiannopoulos' Dangerous indicates that it was slated for  June 13 release, too.
On Twitter, she wrote that Simon & Schuster were "malicious" in their move to publish Yiannopoulos' book on the same day her next project is set to drop. Thus, she wrote, she'll always see them that way, whether Yiannopoulos has a book published by them or not.
For those keeping track, the answer is still "or not." Simon & Schuster lost two of their most highly-anticipated 2017 releases in a matter of weeks, all because they moved forward with Yiannopoulos in the first place.
[image via screengrab]
——
Have a tip we should know? tips@mediaite.com