New Information Shows That Bin Laden Plotted To Kill Obama, Insulted Biden, Was An Ass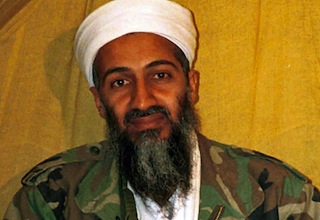 A new report has come out about the plans that Osama bin Laden was working on before he was killed and, guess what? You guys aren't going to believe this but the guy was kind of being an evil jerk. According to information in The Daily Mail and the Washington Post, Bin Laden was concocting plans to have President Barack Obama and General David Petraeus assassinated. To make matters worse, he wanted to kill Obama because he thought Vice President Joe Biden was "totally unprepared" to be commander in chief.
Jeez. I'm starting to think we're better off without this guy.
The plans come from communications that Bin Laden sent to one of his top lieutenants. The plan was to attack aircrafts that were carrying the President and General. However, apparently intelligence officials didn't take any of the plan too seriously due to a number of reasons including the fact that al-Qaeda simply didn't have the capabilities to attack the US aircrafts. In fact, The Post's David Ignatius calls the whole thing "probably bluster."
"'The reason for concentrating on them,' the al-Qaeda leader explained to his top lieutenant, 'is that Obama is the head of infidelity and killing him automatically will make (Vice President Joe) Biden take over the presidency. … Biden is totally unprepared for that post, which will lead the U.S. into a crisis. As for Petraeus, he is the man of the hour … and killing him would alter the war's path' in Afghanistan.

Administration officials said Friday the Obama-Petraeus plot was never a serious threat."
You've got to imagine that Biden has really mixed feelings about these comments. On one hand, being insulted always hurts. On the other, would it really be any better to be complimented by Osama bin Laden?
Have a tip we should know? tips@mediaite.com