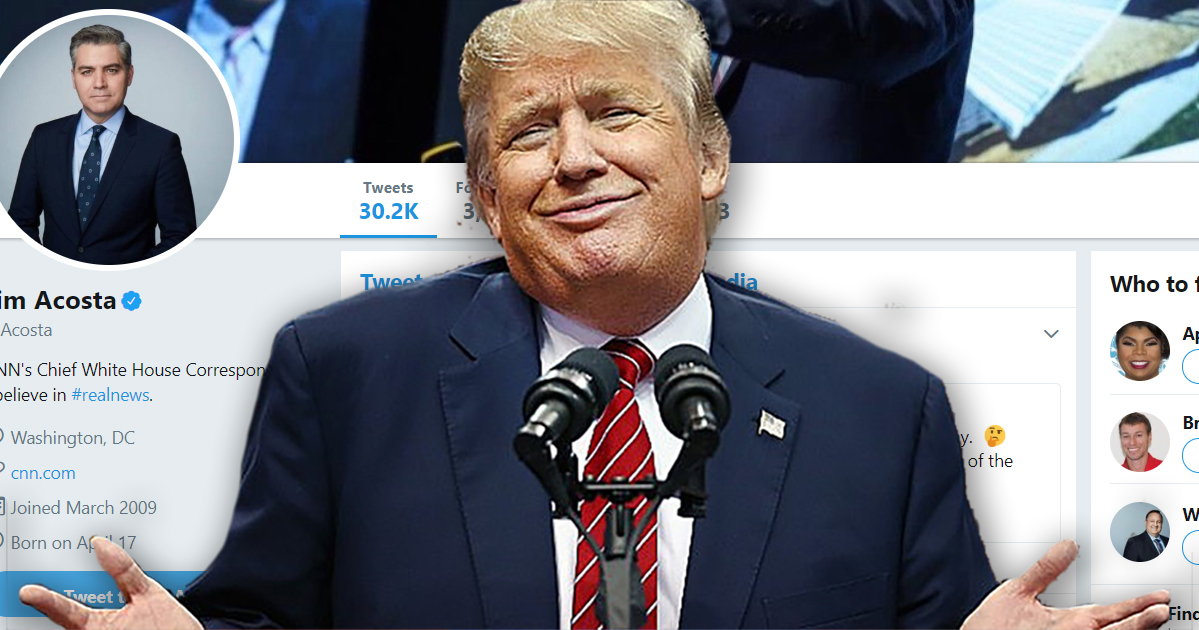 President Trump, as is his wont, is bragging today about the size of a crowd gathering for one of his rallies. In particular on this occasion, he's citing that crowd size to justify why he won't be canceling his political rally while a major disaster is taking place down on the Gulf Coast.
The size of the crowd is news. It's not fake news, but it is CNN's news. Or at least the photo Trump used to brag about it is. Because Jim Acosta took the photo and tweeted it first.
Big crowd lining up outside for Trump rally tonight in Erie, PA. pic.twitter.com/TpwHwnq9ko

— Jim Acosta (@Acosta) October 10, 2018
Then Trump used that same photo for his tweet.
Couldn't let these great people down. They have been lined up since last night – see you soon Pennsylvania! pic.twitter.com/jSrsmncw85

— Donald J. Trump (@realDonaldTrump) October 10, 2018
Acosta is famously antagonistic to the Trump administration, and has positioned himself as not just reporter but critic, arguing with Sarah Sanders and other administration officials at briefings, interrupting answers to questions, and in turn being singled out for bashing by Trump and company.
So naturally, he noticed.
Life is funny pic.twitter.com/YfNDm467Rw

— Jim Acosta (@Acosta) October 10, 2018
This looks a lot like the pic I tweeted earlier today. ? (note the lady with the sunglasses in the left side of the photo) pic.twitter.com/uRoR2ekWsz

— Jim Acosta (@Acosta) October 10, 2018
Yeah, looks like he's got you there, Mr. President. But at least he's accurately describing the crowd size. Common ground?
[Featured image via screengrab]
—
Follow Caleb Howe (@CalebHowe) on Twitter
Have a tip we should know? tips@mediaite.com