Trump Insists 'There Is No Chaos' in Strange 'Private Press Conference' With NY Mag's Olivia Nuzzi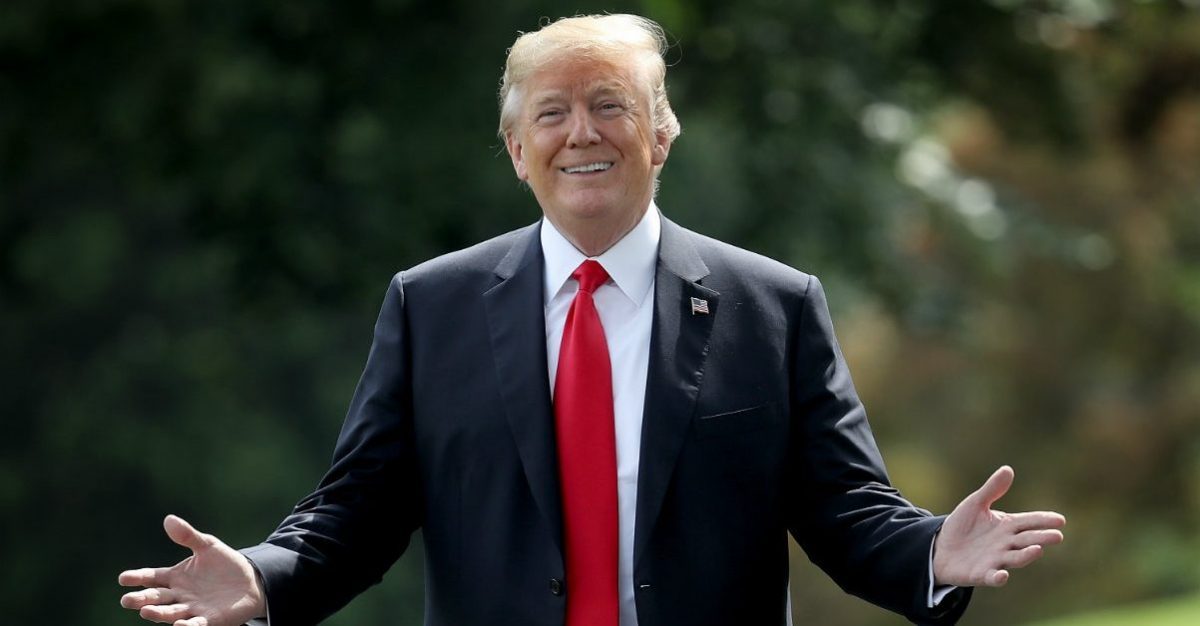 The love/hate relationship President Donald Trump has with the press sometimes results in moments where he goes on lengthy tirades against the "fake news"… and then moments like what happened to New York Magazine correspondent Olivia Nuzzi yesterday.
It started with Nuzzi doing some reporting on how John Kelly has somehow been able to hold onto the Chief of Staff gig for as long as he has, and it ended with what she describes as a "private press conference — featuring a series of special guest stars from the highest echelon of the Trump administration."
She details a bizarre mini-presser in which Trump insisted everything is fine and bragged about the unbelievable number of accomplishments he's made, with officials like Kelly himself, Secretary of State Mike Pompeo and Vice President Mike Pence popping in one by one.
So President Trump's day yesterday included:
* 30 mins of remarks to the press w Haley
* A personal news conference for Olivia
* 15 mins of remarks to the press before departing the WH
* 35 mins with the press aboard AF1
* A local media TV interview in Iowa
* A 75 min rally https://t.co/1fW0IqlFMz

— Michael C. Bender (@MichaelCBender) October 10, 2018
There are so many peculiar details––you can and should read the entire thing here––with the main theme being a general "all is well" vibe in response to many of Nuzzi's questions.
For example, as he talked about how good a job Kelly has done, Trump said all this (emphasis ours):
"We have a very positive story going on at the White House. We have a very positive story for the country. We're doing a great job. We have the greatest economy in the history of our country. We have among the greatest job numbers. Among many groups, we have the greatest job numbers. We have things going on that are phenomenal on trade. China wants to make a deal — I said, you're not ready yet. But they wanna make a deal, and at some point we might. Iran wants to make a deal. They all wanna make a deal. We have great things going. We have a very smooth-running organization even though it's never reported that way. So the real story is that. It's really the real story. When you walk in here, you don't see chaos. There is no chaos. The media likes to portray chaos. There's no chaos. I'm leaving for Iowa in a little while."
Kelly himself said at one point, as he defended his relationship with the President, "There is, to the best of my knowledge, no chaos in this building. We've gotten rid of a few bad actors, but everyone works very, very well together."
Nuzzi tried to press Trump on how we're supposed to believe that everything with Kelly is fine when, well, he's said glowing things about administration officials right before they've left.
Trump said he has "a really great" and "really successful" White House, saying that people negatively criticizing him off the record may not even exist and are made up.
[photo via Getty Images]
Have a tip we should know? tips@mediaite.com
Josh Feldman - Senior Editor