NY Daily News Tries to Smear Covington Catholic Students With Unverified Blackface Accusation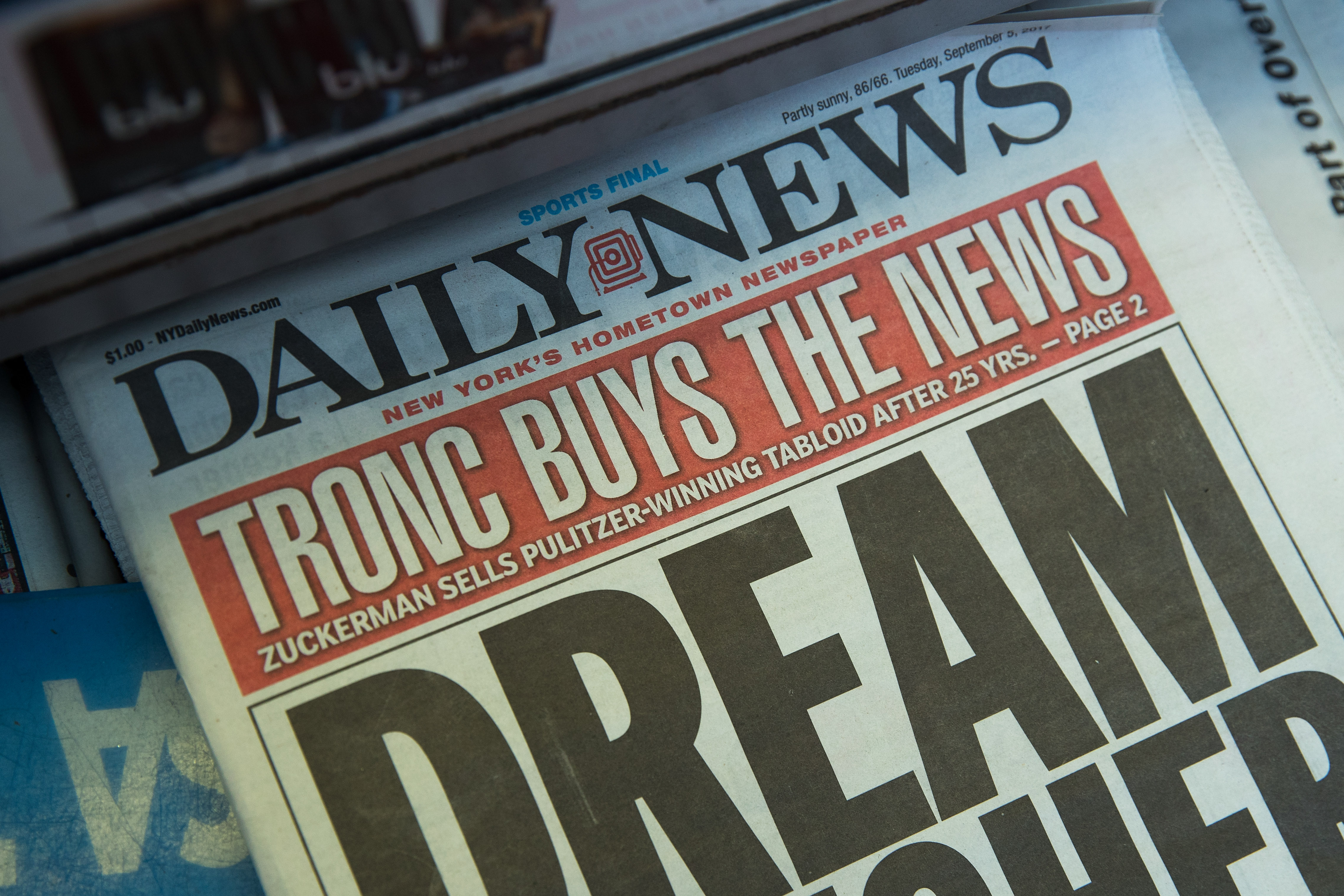 As the fallout from the incident between Nathan Phillips and Nick Sandmann continues, the New York Daily News published an article accusing students from the school had partook in using blackface during a basketball game with an unverified photo.
"This won't help Kentucky student Nick Sandmann's case," the story, with a byline, wrote. "A photo said to be featuring Covington Catholic High School students clad in blackface during a 2015 basketball game made the rounds on Twitter Monday morning amid last week's Indigenous Peoples March controversy."
"While the photo's origins couldn't be verified, the official Covington Catholic High School YouTube account published a video last January boasting its basketball school spirit, and several clips, including one from 2012, showcase attendees chanting in black face, a mockery of the opposing players. The school took down the video later on Monday," the story continued.
In what should be painfully obvious to anyone who attended a high school, the students in question were not wearing blackface as they were participating in a "blackout" to show school spirit. Fans from the opposing team usually wear all-white.
The New York Times explained the concept of blackouts, Barney-style, in 2008:
For sports fans, black is the new white.

In the past few weeks, several teams have promoted "blackouts," urging fans to dress a bit like Johnny Cash in an attempt to create an intimidating atmosphere, build camaraderie and, basically, look cool for television viewers.

The trend of trying to get a game's audience unified in a single color — often in white or in one of a team's dominant shades, no matter how garish — is nothing new. But it has now reached the darkest side of the color wheel.

…

The blackout slowly made its way outdoors. Whiteouts — or yellow-outs, or red-outs — are not always practical for sports played outdoors in cold weather, like football or baseball in the fall, since most fans do not wear jackets in those colors. But black never goes out of style.
It did not take long for people on Twitter to call out New York Daily News for such a poor smear job:
The 70-car pileup of media screw-ups somehow keeps growing. Kids often wear body paint for basketball games and football games. This would be bad enough from some random idiot but this is a major New York newspaper. The disgrace continues. https://t.co/IlbP5Wtxlx

— David Rutz (@DavidRutz) January 22, 2019
I think everyone was just wearing black for a blackout … It's a pretty common thing to do at sporting events https://t.co/buYBW8F4PL

— Brent Scher (@BrentScher) January 22, 2019
Journalists: conservatives need to stop being so paranoid. No one is out to get them or attack their values.

Also journalists: here's some oppo on pro-life Catholic kids that someone found by mining old videos of a blackout basketball game. We're running it as news. https://t.co/9WW4gw6ZLD

— Omri Ceren (@omriceren) January 22, 2019
Trying to prove you were right about an out-of-context video by… sharing another out-of-context video. ? https://t.co/TAdhZKikG8

— neontaster (@neontaster) January 22, 2019
Many media outlets have been stepping on rakes in the month of January, thus giving President Donald Trump's insult of calling them fake news have more weight, and this latest from New York Daily News is a top contender.
Photo via Getty Images
Have a tip we should know? tips@mediaite.com