New York Post Condemned for Using Photo of 9/11 in Front Page Attacking Rep. Omar: 'Journalistically and Morally' Wrong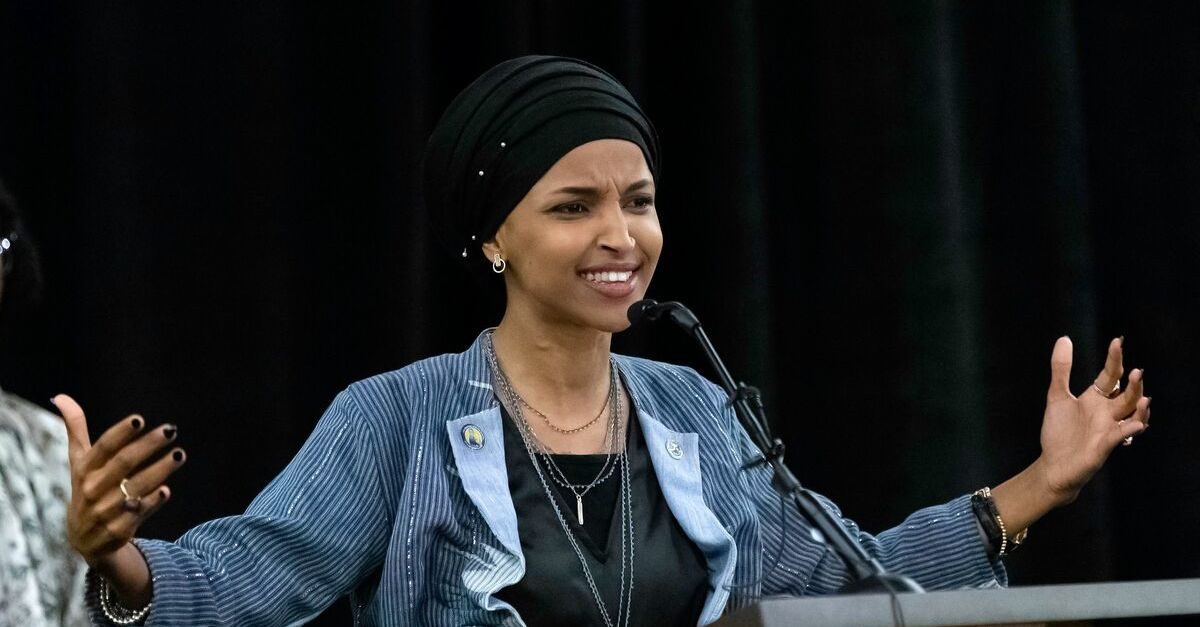 The New York Post was widely condemned on Twitter after their newspaper front page Thursday featured a photo of the Twin Towers burning down on 9/11 juxtaposed with comments criticizing Rep. Ilhan Omar (D-MN).
"Rep. Ilhan Omar: 9/11 Was 'Some People Did Something,'" today's front page of the Post reads, adding, "Here's your something. 2,977 dead by terrorism."
Many criticized the paper's attack on Omar for potentially leading to more death threats against the freshman lawmaker. Two men have already been arrested for plotting or threatening to assassinate Omar.
The paper was referencing comments Omar made about the Muslim American advocacy organization CAIR. During a CAIR event last month, Omar attempted to make the point that Muslims were not connected to it to the attacks on 9/11.
CAIR was founded after 9/11, because they recognized that some people did something and that all of us were starting to lose access to our civil liberties.
The New York Post editorial included in the paper condemned Omar's "cavalier brushing off of the murder of thousands of innocents on 9/11" and said her remark "should shock all Americans, Muslims included."
Criticism of her comments exploded after Rep. Dan Crenshaw (R-TX) called out his congressional colleague on Twitter for the comments.
First Member of Congress to ever describe terrorists who killed thousands of Americans on 9/11 as "some people who did something".

Unbelievable. https://t.co/IKtoZWWmIT

— Dan Crenshaw (@DanCrenshawTX) April 9, 2019
Omar responded by calling Crenshaw's characterization of her comments "dangerous incitement."
This is dangerous incitement, given the death threats I face. I hope leaders of both parties will join me in condemning it.

My love and commitment to our country and that of my colleagues should never be in question. We are ALL Americans! pic.twitter.com/foTZMpiZKv

— Ilhan Omar (@IlhanMN) April 10, 2019
While Sean Hannity and Daily Caller favorably shared the newspaper's cover, it was described by many in media as "a smear campaign" and "dangerous."
This is, among other things, an incredibly cheap use of 9/11 in a way that emphasizes the Post doesn't really care about the attacks at all https://t.co/8jdHxCV5rB

— Tom Scocca (@tomscocca) April 11, 2019
This is ugly pic.twitter.com/R2XVyS4dq8

— Harry Siegel (@harrysiegel) April 11, 2019
Are Murdoch-owned media outlets – Fox News, the New York Post – trying to get Congresswoman @IlhanMN killed? Genuine question. I mean, this is just astonishing. https://t.co/je5BezrP2E

— Mehdi Hasan (@mehdirhasan) April 11, 2019
This is a smear campaign. @nypost cover, below. For context, click this WP link. It shows Omar used the word "some" to distinguish terrorists from "all" Muslims.

For this, self-styled opponents of prejudice have chosen to attack and misrepresent her. https://t.co/MBPt8HMmK0 pic.twitter.com/p8S06Nq4EY

— Will Saletan (@saletan) April 11, 2019
The Post editors know what she actually said, and in what context, and they know that this is wrong–journalistically, and morally. It's intentional racism and Islamophobia, and at any other paper, you'd get a flood of resignations from your staff for it. https://t.co/sKmg43AhSN

— Elizabeth Spiers (@espiers) April 11, 2019
fuck to the New York Post https://t.co/NkxxDt40A0

— Brendan O'Connor (@_grendan) April 11, 2019
Rupert Murdoch inciting more fear and hatred of @IlhanMN and Muslims in the New York Post this morning.

Disgusting and dangerous. pic.twitter.com/yduzwY5hT2

— Waleed Shahid (@_waleedshahid) April 11, 2019
Bomb threat on Rep Ilhan's life
•@nypost¯\_(ツ)_/¯

Man caught trying to kill Rep Ilhan
•@nypost¯\_(ツ)_/¯

Rep Ilhan repeatedly condemns 9/11 terror & KSA extremism
•@nypost Cherry picks 4 words for Front Page hate to reinforce bomber & assassin

They're trying to kill her? pic.twitter.com/ISXBVNWp8U

— Qasim Rashid, Esq. (@QasimRashid) April 11, 2019
I'm just thinking about the New Yorkers who commuted to work this morning and and had to see the image of the Twin Towers. For many, that is a picture of their friends or family dying, and @nypost used it because Rupert Murdoch and the right wanted to land a shot on @IlhanMN.

— Jamil Smith (@JamilSmith) April 11, 2019
Started my career at the @nypost….. The @nypost can go fuck itself. https://t.co/H3ejnTNzzR https://t.co/NIIdVqoxFR

— Christopher Mathias (@letsgomathias) April 11, 2019
[image via KEREM YUCEL/AFP/Getty Images]
Have a tip we should know? tips@mediaite.com