NYT's Bari Weiss Fends Off Accusations of Racism Over Twitter Reference to Hamilton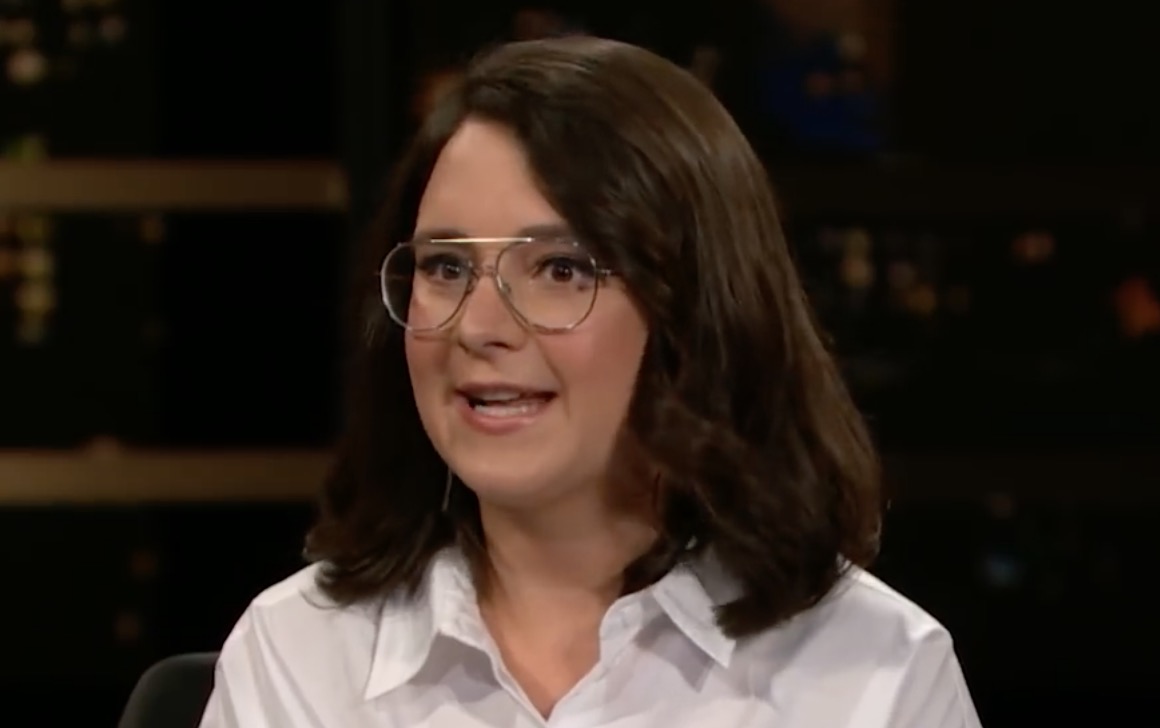 New York Times opinion writer and staff editor Bari Weiss dealt with a lot of online flak on Monday over a tweet she posted about U.S. Olympic skater Mirai Nagasu.
Nagasu impressed the world last night when she became the first American woman to land a triple axel at the Olympic figure skating competition. Weiss acknowledged the feat earlier today when she sent out this now-deleted message: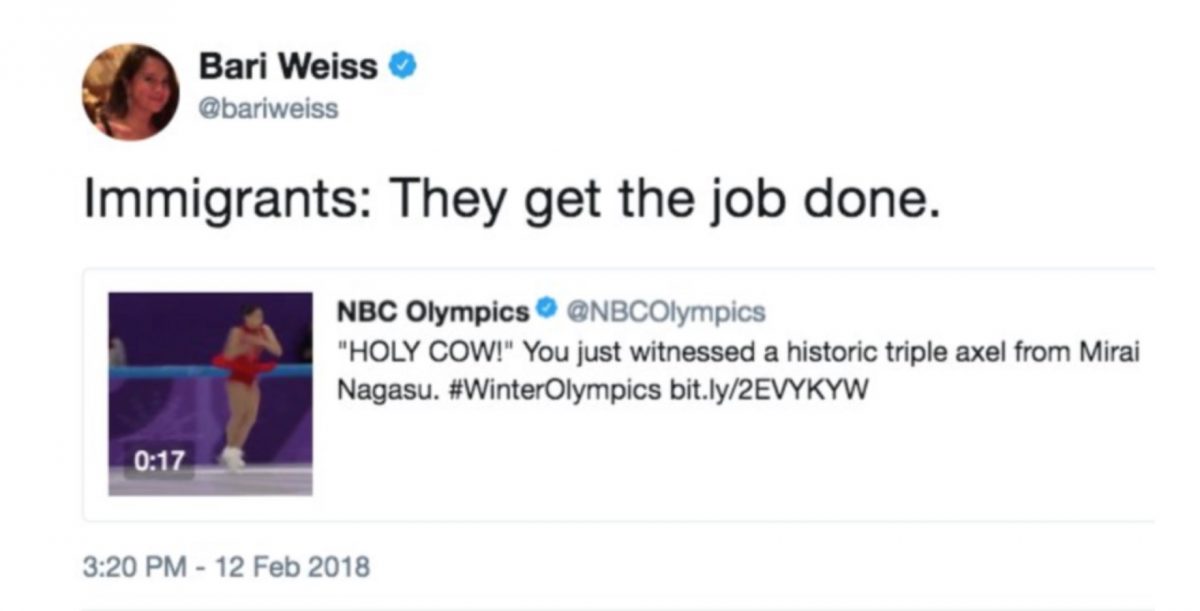 Hamilton references aside, Nagasu is an American citizen, having been born to Japanese immigrants living in California. As it were, Weiss mixed it up with several online commentators after her tweet drew a lot of hate over what exactly she was trying to insinuate.
Her parents are immigrants. The whole thing was a compliment. I deeply resent the implication of your tweet.

— Bari Weiss (@bariweiss) February 12, 2018
Wow. This is utterly breathtaking in its bad faith. Her parents are immigrants. And my tweet was obviously meant to celebrate her accomplishments. Perhaps you'd be more comfortable with an outlet like Think Progress making the same point? https://t.co/SYhmT5tqqQ

— Bari Weiss (@bariweiss) February 12, 2018
Yes, yes, I realize. Felt the poetic license was kosher.

— Bari Weiss (@bariweiss) February 12, 2018
Honestly stunned pic.twitter.com/mDHOhe3eYN

— David Klion (@DavidKlion) February 12, 2018
Weiss eventually deleted the tweet and lamented how things ended up going in such a negative direction.
For this tweet I am being told I am a racist, a ghoul and that I deserve to die. So I deleted the tweet. That's where we are.

— Bari Weiss (@bariweiss) February 12, 2018
Weiss proceeded to tweet links to several articles from news outlets that made a positive note about how immigration factored into Nagasu's rise to the top of the U.S. Olympic team. She also engaged with those who offered constructive criticism about her tweet.
I don't have a hard time hearing thoughtful criticism. Anyone who knows me knows that I can take it. @karencheee's take was civilized and fair and I heard it loud and clear. That's the rare exception on here.

— Bari Weiss (@bariweiss) February 12, 2018
Thank you, Ron

— Bari Weiss (@bariweiss) February 12, 2018
[Image via screengrab]
— —
>> Follow Ken Meyer (@KenMeyer91) on Twitter
Have a tip we should know? tips@mediaite.com