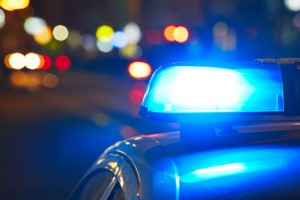 If you're caught wearing an offensive costume in the vicinity of a Tufts University kegger this Halloween weekend, be prepared to deal with the fuzz.
The university's Greek Life Council sent out a letter to all fraternities and sororities asking them to police their parties for "inappropriate, offensive and appropriative costumes," "costumes that appropriate cultures and reproduce stereotypes on race, gender, sexuality, immigrant or socioeconomic status," or "outfits relating to tragedy, controversy, or acts of violence," reports The College Fix.
At first, the letter makes it appear as though it is a private decision made by Greek Life. But the letter goes on to ominously warn that "there are consequences for wearing an offensive costume."
The letter then passes along a quote from Dean of Student Affairs Mary Pat McMahon [Emphasis in original]:
"The range of response for students whose actions make others in our community feel threatened or unsafe, or who direct conduct towards others that is offensive or discriminatory, includes OEO and/or [Tufts University Police Department] investigation and then disciplinary sanctions from our office that could run a wide gamut depending on what is brought to our attention and the impact of these actions on others. Any complaints will result in full investigation by University officials and could result in serious disciplinary sanctions through Judicial Affairs."
"We encourage all students that feel like they have encountered someone who is wearing an inappropriate and offensive costume to please file a report," the letter continues, helpfully providing a link to the form for anyone wishing to narc out their peers.
[Image via Shutterstock]
—
>>Follow Alex Griswold (@HashtagGriswold) on Twitter
Have a tip we should know? tips@mediaite.com