Oops! Dem Socialist Alexandria Ocasio-Cortez Calls for Dems to 'Flip This Seat Red'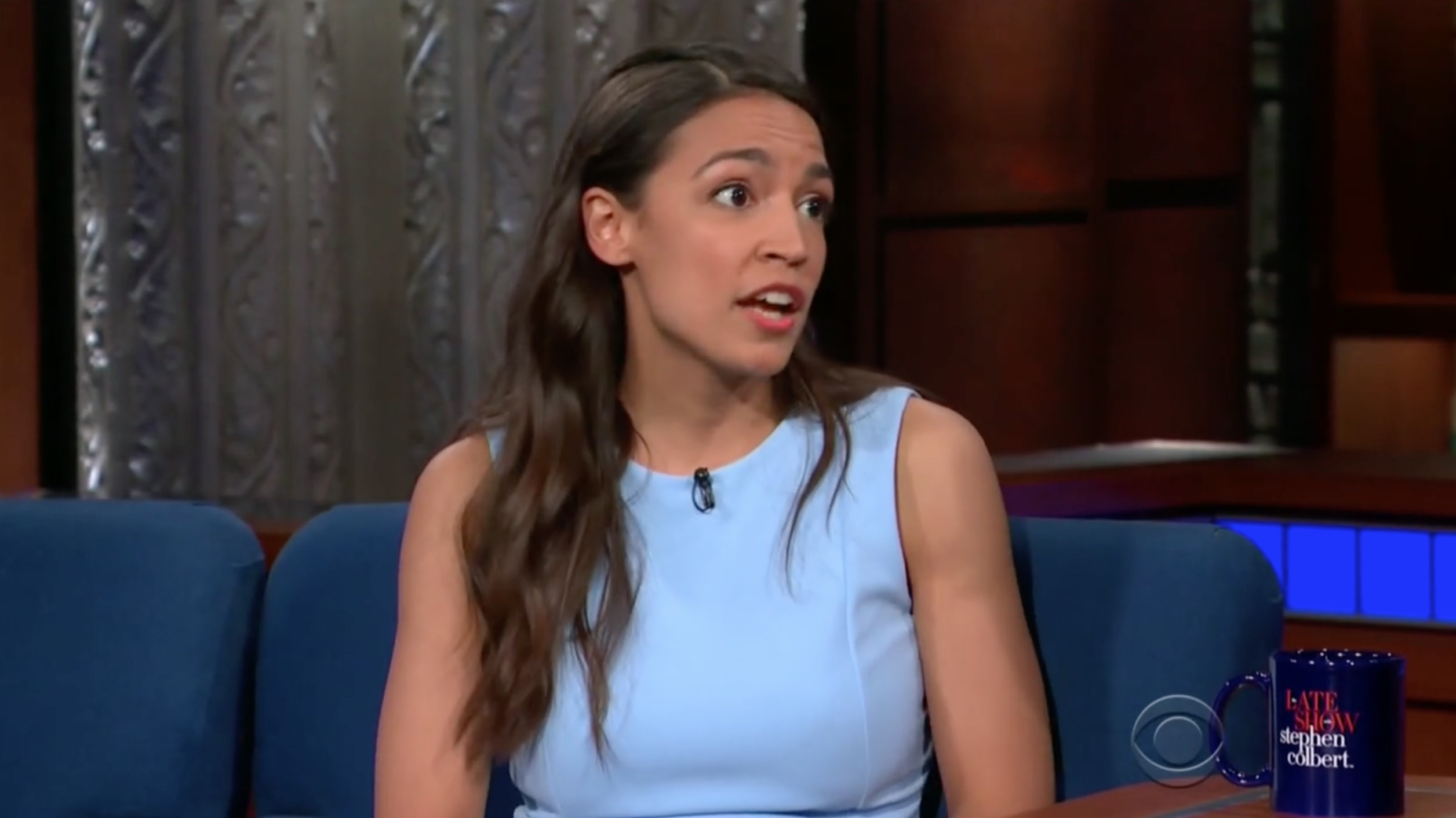 Progressive darling Alexandria Ocasio-Cortez made an unfortunate gaffe Friday night while campaigning for fellow Democrat in Kansas.
Cortez, who pulled off a big upset against top House Democrat Joe Crowley in New York's 14th District in last month's primary, is campaigning alongside Sen. Bernie Sanders (I-VT) for Brent Welder, who is running for Congress in Kansas's third district.
In a joint video message uploaded on Sanders' Twitter account, Cortez said the following:
Here in Kansas City with @Ocasio2018 to support @BrentWelder and flip this seat in November. pic.twitter.com/RwH5NIhmoo

— Bernie Sanders (@BernieSanders) July 20, 2018
"Hello, everybody! So excited to be here on Sen. Sanders' account and we're here in Kansas City to rally for Brent Welder," Cortez said to the camera. "We're gonna flip this seat red in November."
Obviously, she meant to say "blue" instead of "red" since Rep. Kevin Yoder (R-KS) currently holds that seat, but was quite an unfortunate error since she is a self-identified Democratic Socialist (as is Bernie Sanders) the color red is also affiliated with communism, which is the extremist form of socialism.
And people noticed the mess-up.
"We're going to flip this seat red in November."

Not sure if gaffe or Freudian slip https://t.co/91QBTZMbPj

— Stephen Miller (@redsteeze) July 21, 2018
WATCH AND LAUGH: Alexandria Ocasio-Cortez is in Kansas City with Bernie Sanders…"to flip this seat RED in November!"

And I bet they will…??? pic.twitter.com/MtJpVHBjQs

— Tim Young (@TimRunsHisMouth) July 21, 2018
(BLUE) ❤❤

— Nomiki Konst ????? (@NomikiKonst) July 20, 2018
Watch the clip above.
[image via screengrab]
Have a tip we should know? tips@mediaite.com