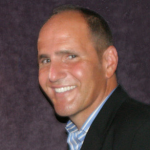 It's been way too long since the Hollywood community has taken the opportunity to congratulate itself, don't you think? Many of you have probably spent the past few weeks since the last major televised award show (for the record, that would be the Grammys, held way back on January 31) suffering withdrawals, craving those oh so meaningful thank you speeches. Now, I know we have just witnessed 2 plus weeks of sports competitions of the highest caliber held in some far away exotic place (kind of), but please, let's be real, the most important race for gold is the race for that golden statuette named Oscar held in the most glamorous place possible – the Kodak Theater on Hollywood Boulevard (okay, I'll admit to a bit of sarcasm there). Sarcasm aside, who can dispute that the Canadians' efforts to own the Olympic podium pale in comparison to Harvey Weinstein's efforts to bring home Oscar gold? Well, James Cameron or Kathryn Bigelow may have something to say about that last one.
So yes, Sunday night the Oscars are finally here, and the award season that has seemingly dragged on forever will come to a dramatic conclusion. Ok, maybe not so dramatic since it seems like it has been possible to correctly predict almost every winner in a major category for weeks now (but more on that in a bit). Thanks to the Olympics, the Oscars are being held two weeks later this year. And for some the wait has been torturous. But can you believe it was not so long ago (2003, to be specific) that the Oscars weren't held each year until the end of March? It seems like forever ago, I know. How did people survive the rigors of such an extended award season back in those ancient days? Hopefully, Tom Hanks and Steven Spielberg will soon team up to produce a 10-part HBO miniseries told from the perspective of the survivors of those battles, but until then I can only speculate. It probably helped that there wasn't 24/7 obsessive internet coverage of the industry to the extent it exists today. And by probably I mean definitely.
But we can relax our A.D.D. minds, because this Sunday it is on! But oh yeah, the majority of the award categories lack serious drama thanks to all of the various awards handed out by every film body and critics organization under the sun. So if for some reason you feel like reading a book Sunday night and tuning in after 11:30pm, I think it's safe to say that Mo'Nique (Precious), Christoph Waltz (Inglourious Basterds) and Jeff Bridges (Crazy Heart) will have collected statues for Best Supporting Actress, Best Supporting Actor, and Best Actor. Seriously, the Vegas odds for awards in those 3 categories are so off-the-charts lopsided that some Vegas sports books have stopped accepting wagers. For the record I don't at all advocate gambling, but the safest investment on the planet this weekend is putting all your money on Christoph Waltz winning Best Supporting Actor. He has pretty much not lost a prize in that category since receiving recognition for his breakthrough role of Colonel Landa when Basterds premiered at Cannes last May. Waltz has no excuse not to deliver a kick-ass 30 second plus acceptance speech as he has literally had months to write that thing. Hell, I could write it for him, but then I'd want to hold onto one of his many statues for him, just for safe-keeping of course.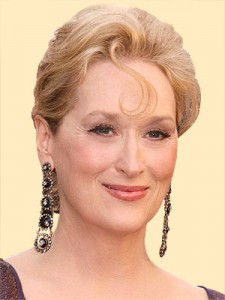 Despite an over-abundance of sure things Sunday night, we still are set for some high drama in a few categories. Let's start with Best Actress, which we can now officially call the battle between Meryl Streep (as Julia Child in Julie and Julia) and Sandra Bullock (as Leigh Anne Tuohy in The Blind Side) [with all due respect to the wonderful performances by Carey Mulligan (An Education), Gabby Sidibe (Precious) and Helen Mirren – and okay Miss Mirren, I think you are an amazing actress but I have to say I can count on one hand the number of people I know who saw your performance in The Last Station, and I'm thinking that may hurt your Oscar chances here]. You may not believe this but the most nominated actress of all-time, the iconic Meryl Streep, with 16 Academy Award nominations (and counting), has only won Oscar gold twice, and the last time was in 1982 with a Best Actress trophy for Sophie's Choice. The mind numbs when you really ponder that. She is the greatest actress of her generation and only 2 Oscars. Now don't get me wrong, I loved Hilary Swank in Million Dollar Baby and Boys Don't Cry (both of which she won Best Actress Oscars for), but as last year's Amelia demonstrates, Miss Swank is not Meryl Streep and Meryl probably deserves at least a few more trophies than Hilary at this point. To be fair to Hilary, NO ONE is in Meryl Streep's class and Meryl simply deserves every award she can get.
So all of that said, why is it that Bullock will probably win Best Actress on Sunday Night? Because she is so lovable, and has been America's other sweetheart behind Julia Roberts for many years now, and her emotional and satisfying performance in the crowd-pleasing The Blind Side was so unexpected. But let's be real, the primary reason Bullock will likely pull Oscar gold on Sunday is because everyone expects Meryl to be back here in contention next year, or if not next year, the year after, whereas this may be one of the only opportunities ever to recognize Bullock for her prolonged star-power. And I promise you this, if Bullock steps up to the podium to accept Best Actress on Sunday Night, her speech will make you laugh and very well might make you cry, and isn't that what everybody wants? (Yes.)
>>>NEXT: Results for the most prestigious categories are still Up in the Air.
Have a tip we should know? tips@mediaite.com