Over 1000 Bodega Owners Scheduled To Strike Against Travel Ban in NYC Tomorrow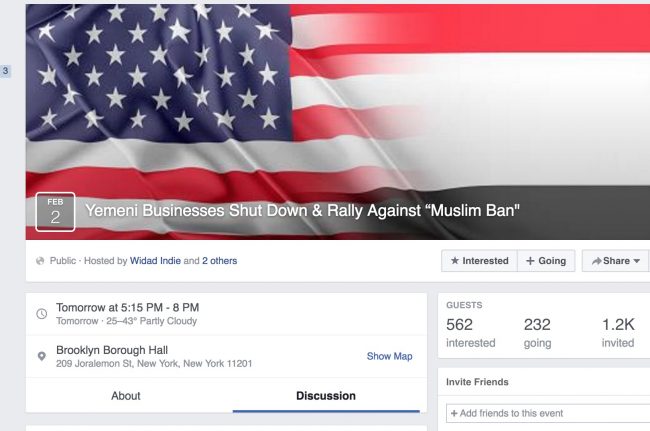 From pressure on corporations to demonstrations at airports, Americans have gone all out to show their disapproval of Donald Trump's executive order banning travel from any of seven Muslim majority nations. Now, Yemeni Americans, too, are striking. Over  1000 of them have pledged to shut down their New York City bodegas tomorrow. (Yemen is on the list of seven countries affected by the ban.)
Yemeni grocery store owners across NYC are closing over 1,000 stores (!) tomorrow from 12-8 in response to the Muslim ban. Allahu Akbar!

— (((Asad))) (@DandiaAsad) February 1, 2017
A Facebook event created for the strike and its associated rally says this:
On Thursday, February 2, Yemeni business owners across five New York boroughs will close 1,000 stores from 12pm to 8pm in response to the Trump administration's infamous "Muslim Ban" executive order. This shutdown of grocery stores and bodegas will be a public show of the vital role these grocers and their families play in New York's economic and social fabric and, during this period, grocery store owners will spend time with their families and loved ones to support each other; many of these families have been directly affected by the Ban.
In a press release, rally organizer Debbie Almontaser, who is a board member of the Muslim Community Network, said," Originally, we considered starting the shutdown at 8am, but the grocers they made it clear they wouldn't be willing to close if that meant their regulars wouldn't get their morning coffee. Even when their lives have been turned upside down, they refused to disrupt the lives of the very people they serve daily."
If you need a sandwich, a beer, or maybe even some of that really good-smelling floor cleaner Fabuloso, stock up tonight or tomorrow morning. Maybe even consider heading to the rally at 5:15. Details are here.
[image: screengrab]
Have a tip we should know? tips@mediaite.com