Papa John's Tells Off Neo-Nazis in Tweets Apologizing Over Anthem Protest Remarks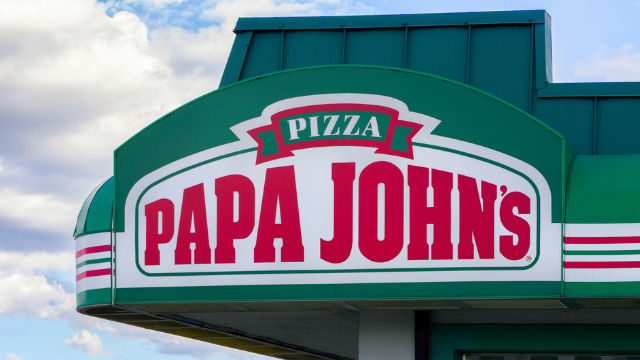 Papa John's Pizza has been inserted itself in the national dialogue in recent weeks, specifically in relation to the ongoing NFL anthem protests.
During a conference call, CEO John Schnatter took heat for blaming the NFL for their hurt sales in recent months in the wake of its players kneeling during the national anthem. Such criticisms were praised by the white supremacist website The Daily Stormer and they were branded "the official pizza of the alt-right." Schnatter had to quickly disavow such customers.
On Tuesday evening Papa John's cleared the air on Twitter and offered an apology to anyone who was offended (except for Nazis):
The statements made on our earnings call were describing the factors that impact our business and we sincerely apologize to anyone that thought they were divisive. That definitely was not our intention. (1/3)

— Papa John's Pizza (@PapaJohns) November 15, 2017
We believe in the right to protest inequality and support the players' movement to create a new platform for change. We also believe together, as Americans, we should honor our anthem. There is a way to do both. (2/3)

— Papa John's Pizza (@PapaJohns) November 15, 2017
We will work with the players and league to find a positive way forward. Open to ideas from all. Except neo-nazis — ?those guys. (3/3)

— Papa John's Pizza (@PapaJohns) November 15, 2017
Blue-Check Twitter didn't exactly take their apology to heart.
Better ingredients, fewer Nazis.

Papa John's. https://t.co/GNK7nVZPYk

— John Hendrickson (@JohnGHendy) November 15, 2017
I don't know why I expected a good apology from a place that makes such abysmal pizza. https://t.co/6pgL2rlLtV

— Hanna Brooks Olsen (@mshannabrooks) November 15, 2017
You don't need to "work with" them. They want to protest. They don't need your permission or to compromise to benefit you.

— rachel kiley (@rachelkiley) November 15, 2017
WE MUST ORDER LOTS AND LOTS OF PIZZAS FROM PAPA JOHN'S AND THEN SMASH THEM TO EXPRESS OUR OUTRAGE!!

— Ben Adlin (@badlin) November 15, 2017
2017: Papa John's vs. Neo-Nazis https://t.co/USLKxBuYbQ

— Joey Bag of Donuts (@JoeTacopino) November 15, 2017
[image via Ken Wolter / Shutterstock.com]
Have a tip we should know? [email protected]