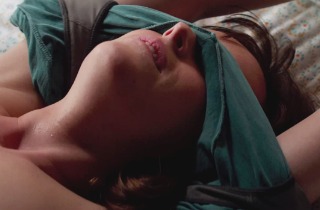 Some religious leaders might call Fifty Shades of Grey smut, but yesterday Pastor Robert Jeffress actually went so far as to connect the steamy film to the end of days. Jeffress, a frequent Fox News guest, recently came out with a new book called (I swear this is real) Countdown to the Apocalypse: Why ISIS and Ebola Are Only the Beginning.
So it's clear he's got end times on the mind.
He talked with Alan Colmes on his radio show yesterday to discuss what happens in the final days before the apocalypse. Jeffress spoke of "the rise of moral disorder" and "lack of moral restraint" before observing, "You know, this Fifty Shades of Grey, or Fifty Shades of Perversion––I think that's symptomatic of what is happening."
Minutes later, Colmes asked him what the big deal is about two consenting adults doing something kinky in the privacy of their own home and/or BDSM dungeon. Jeffress explained:
"I just think this movie may represent a new low in popular entertainment. That's all I'm saying. And I'm just saying the Bible prophesized that in the End Times, there will be a lack of moral restraint, and I think we're seeing that manifested in so many different ways."
And no, in case you're wondering, he hasn't read the book or seen the movie.
Listen to the audio below, via The Alan Colmes Show:
[h/t Media Matters]
[image via screengrab]
— —
Follow Josh Feldman on Twitter: @feldmaniac
Have a tip we should know? tips@mediaite.com
Josh Feldman - Senior Editor